Earlier this year, Daniel Shadbolt was appointed (along with Paul Newland) Curator of the New English Education Programme, offering students the opportunity to learn from NEAC member artists.
In this piece, Daniel reflects on this first six months in the role, the importance of drawing and the delicate balance between teaching and producing one's own work. We also get to hear about forthcoming classes and workshops, including an exciting short course at the Wallace Collection led by Daniel himself.
"Before I begin, I'd like to share something that Jason Bowyer wrote about his foundation year at Camberwell:
"Drawing in all its many forms was a priority – it teaches you the basis of perception and imagination."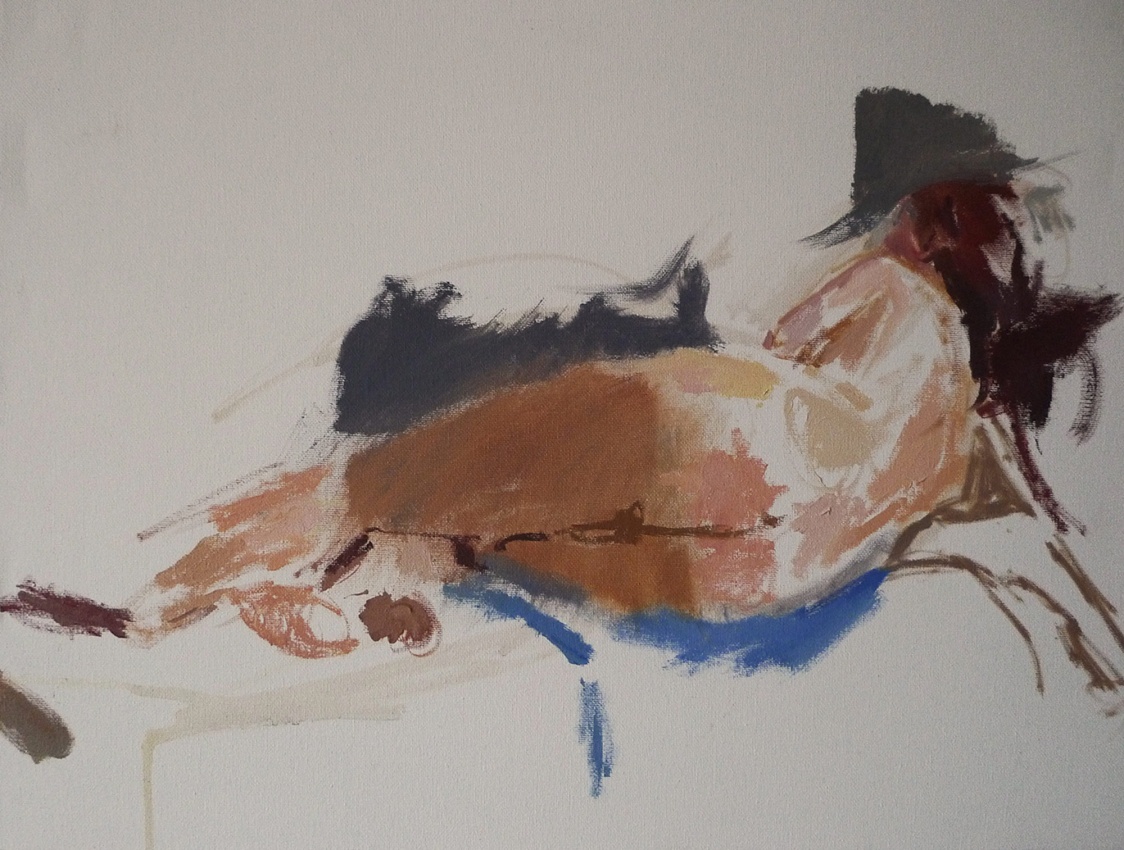 'Life painting 2'
Earlier this year, NEAC President Peter Brown asked me to support Paul Newland in his new role as New English Education Programme Curator. With a little hesitation over my availability to teach on certain days, I agreed. I am grateful to have been asked. Drawing is close to my heart. It is firmly rooted as the basis of good painting. It keeps my sensitivity alive to the individuality of each artist's mark which is as unique as a voice.
I have been teaching for fifteen years and much of the approach I teach is contained in my book, Painting and Drawing the Head. Regular income is a huge support for any painter. The balance between teaching and making one's own work is a delicate one, but the wonder is that learning never ceases.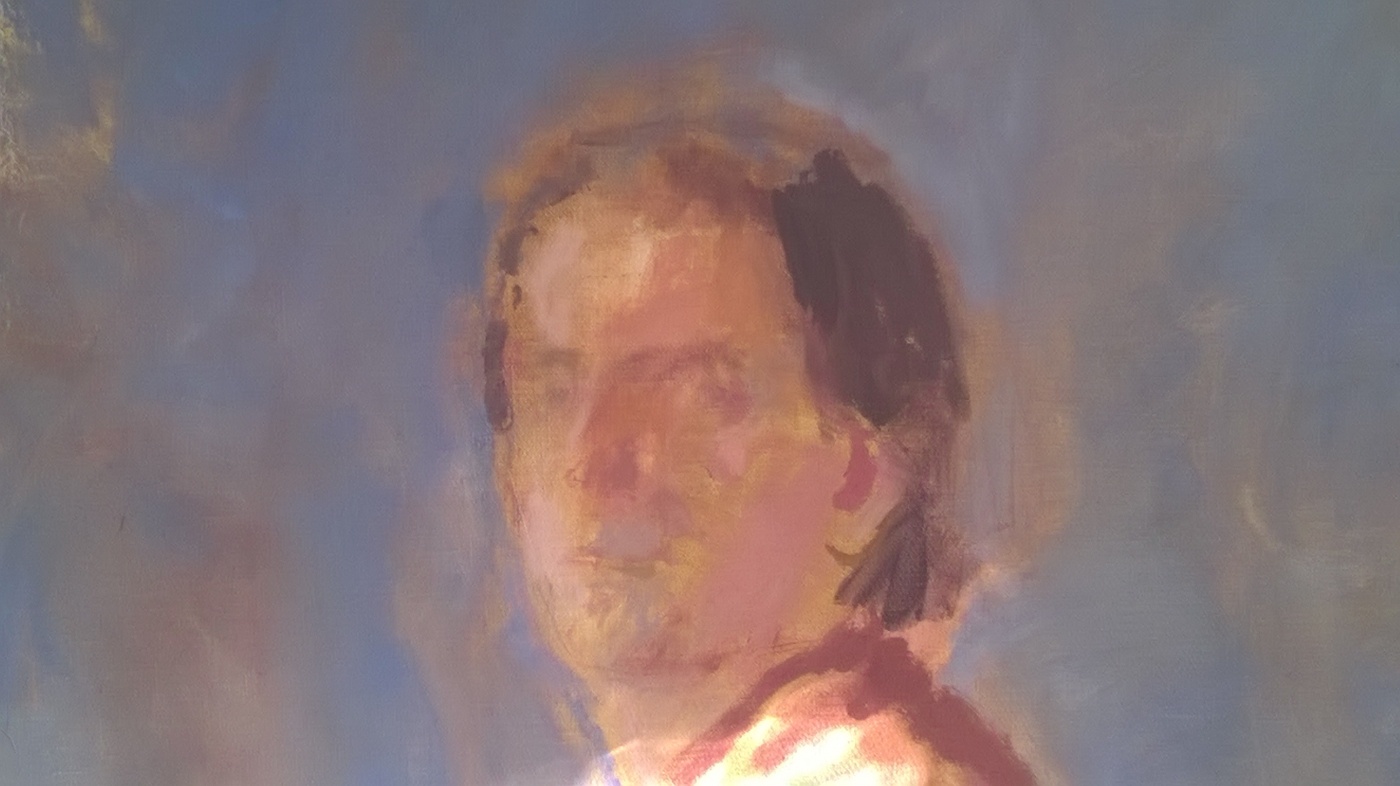 'Gabriel' (detail)
I currently teach a class that has its studio in the Heatherley School of Fine Art's library. Whilst there, I frequently read something by chance that I couldn't have imagined. Also, gaining insights into artists' working practices helps to make new links to things I had previously thought or known. The history that exists and is documented is vast. In the current activity of painting, sometimes the technique used can echo something previously familiar, like a painting by an old master.
In September, I taught two short afternoons painting near the Italian fountains in Kensington Gardens. I thought we could try to paint the view of the sky over the long water, which the students succeeded in doing much better than I could in my demonstration painting.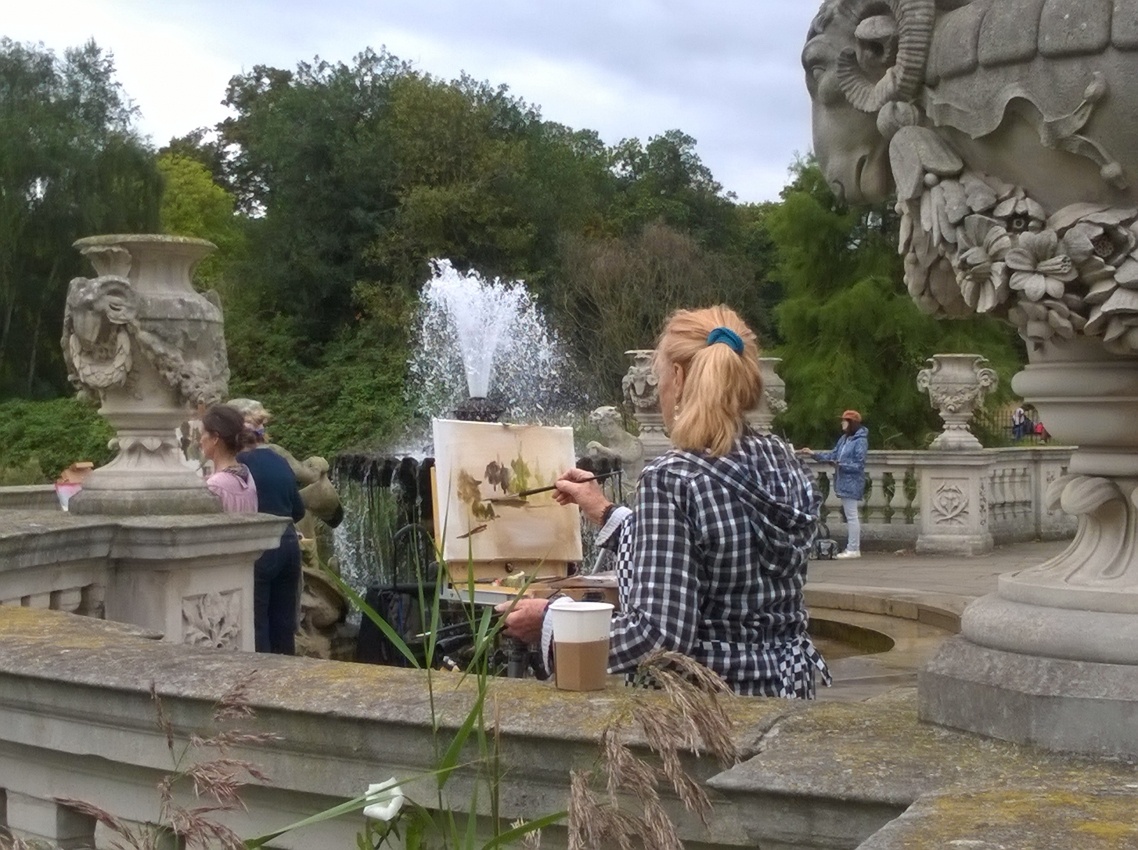 Painting class near the Italian fountains in Kensington Gardens
"Everything that is painted directly and on the spot has always a strength, a power, a vivacity of touch which one cannot recover in the studio ... Three strokes of a brush in front of nature are worth more than two days of work at the easel." Eugène Boudin (1824-1898)
As Boudin says, painting done outside of the studio can give a fresh impetus for laying down areas of colour. It can help us decide what subject matter we like the look of. On the first of the two days at Kensington Gardens, I encouraged the group to look all around and to include a good amount of sky in their compositions.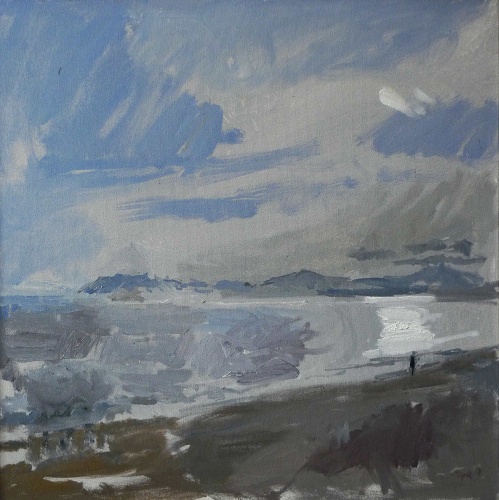 'Winter Sun'
In previous years, under the leadership of Mick Kirkbride, the NEAC 'Drawing School' as it became known, experienced something of a renaissance, with a strong element of life drawing among the other classes and workshops. Currently, our programme is slightly lighter but it is still strongly committed enabling students to meet a variety of learning objectives, whilst offering NEAC member artists the opportunity to share their expertise. Thanks to Veronica Ricks, the Principal at Heatherleys, who continues to provide us with a Saturday studio and to Jessica Miller, our hard-working administrator.
An important part of the year is the awarding of the New English Scholarships to the most promising submitted portfolios. Congratulations to our two current scholars Ali Robert Last and Eve Pettitt who will be exhibiting in our Annual Exhibition in June 2020. Scholars may attend all classes run by the New English Education Programme free of charge and are also encouraged to visit New English member artists in their studio environments. One scholar this year has already travelled 200 miles to visit one of our members!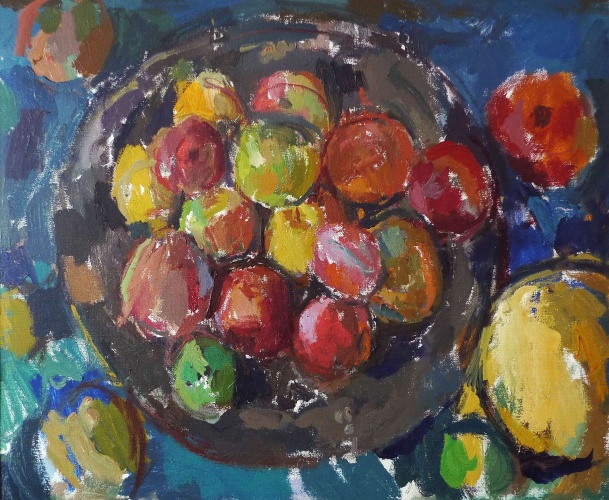 'Still Life'
Painting and drawing daily binds us to a moment and a picture. Each day deciding what subject to work with, or choosing which canvas to paint on, can become the thing we get better at, over time.
"Our work … has its educational function and this allows younger people … to work out how they might advance themselves. This aspect of our activities enhances our charitable credentials as a working group of artists." Maurice Sheppard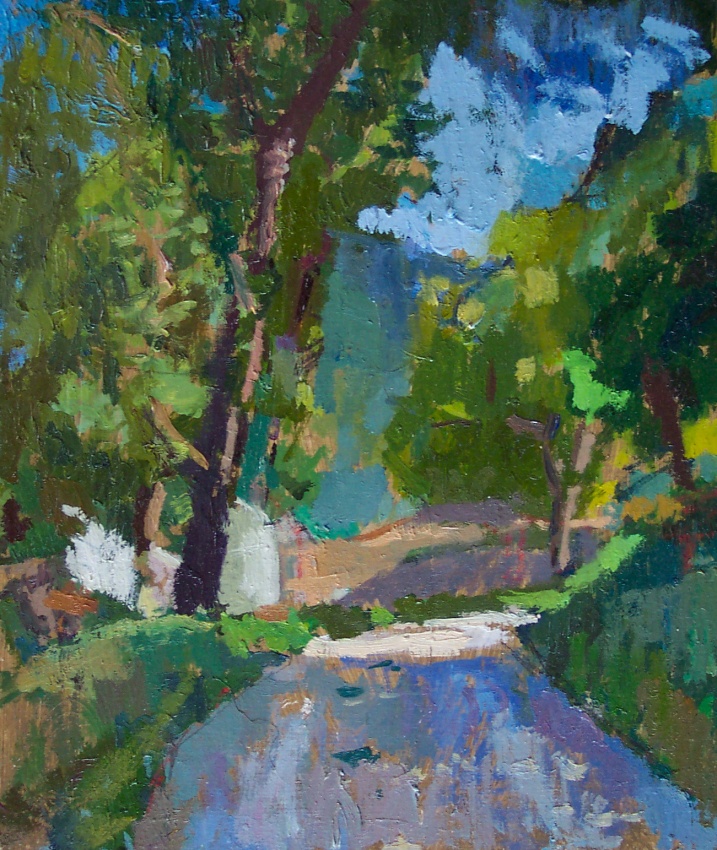 'Italian Landscape'
Early in 2020, I will be taking another small class for three sessions of drawing at London's Wallace Collection. Artists such as Rembrandt, Velásquez and Watteau have been an inspiration throughout my education, and I will be looking to pass that influence on. There is a lot to see and study, so the afternoons should be enjoyable and absorbing.
Finally, thanks to all the NEAC members who teach classes and workshops including Paul Handley, Charles Williams, Ruth Stage, Robert E Wells and John Dobbs who all have classes coming up this term."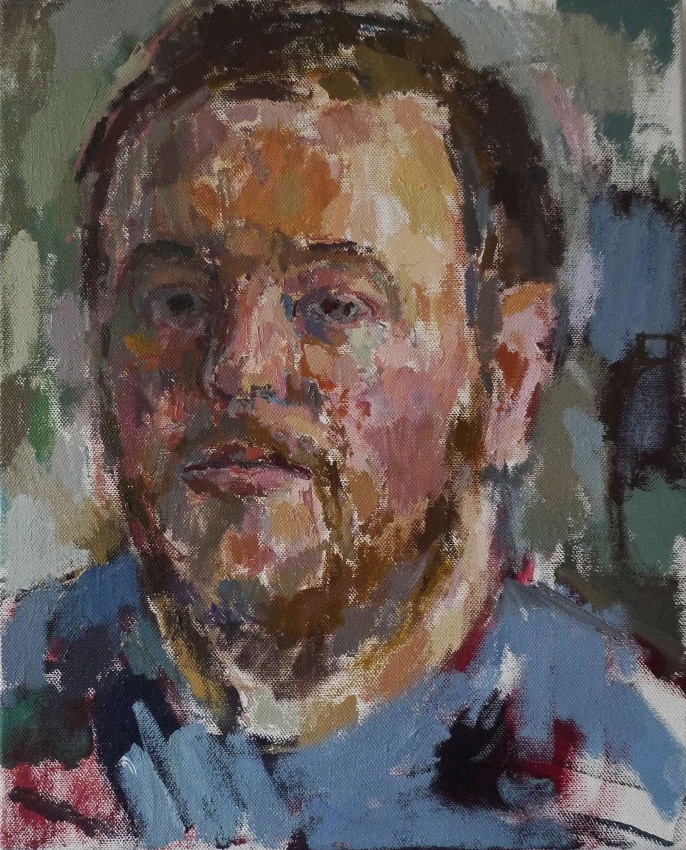 'Self portrait'
Find out more about Daniel Shadbolt on his artist profile page where you will also find a selection of original paintings for sale.
December 1, 2019