Printmaker, painter and draftsman Neil Pittaway is one of our newest members, elected in summer 2016. With a solo exhibition about to open at the Alpine Club in London, he tells us what being a New English member means to him, and gives us an insight into his method of working, education and influences . . .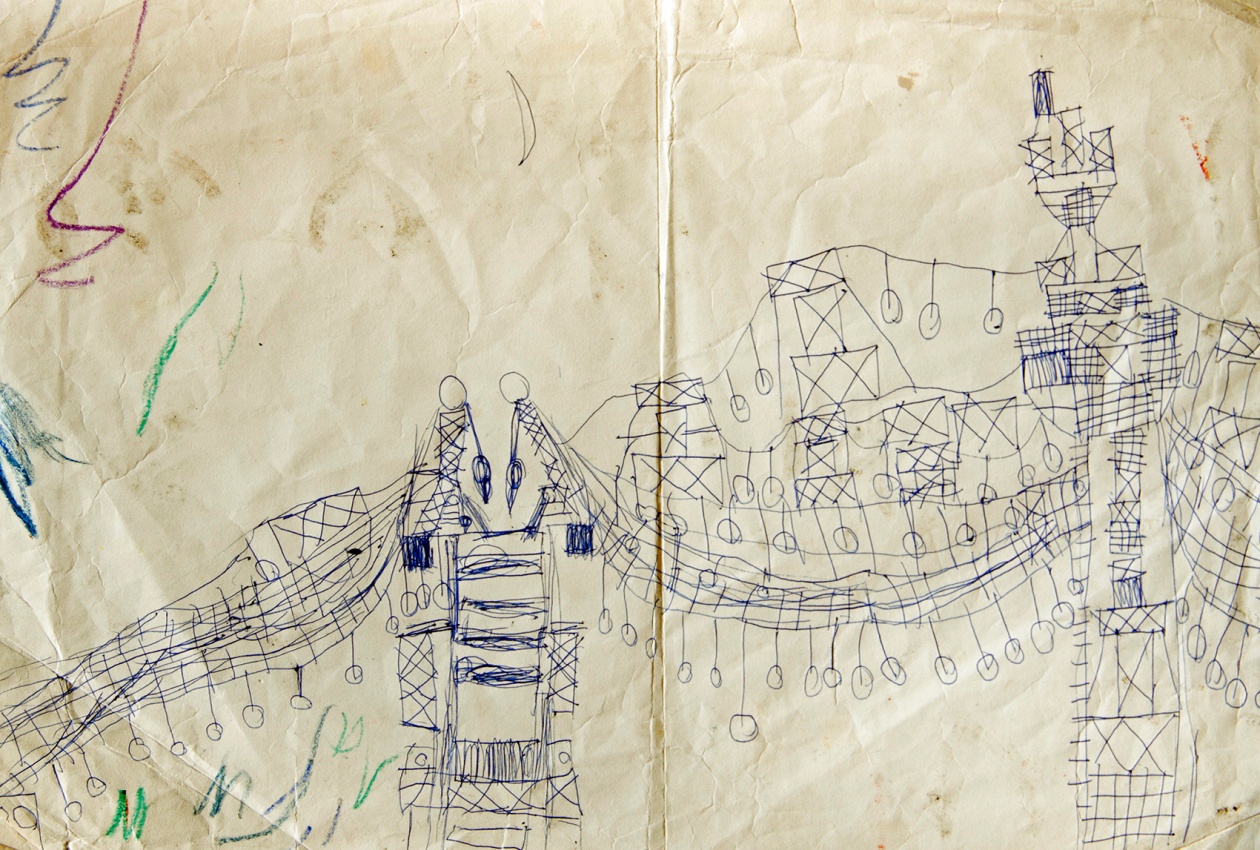 "Right from a very early age, I knew I wanted to be an artist . . .
I remember drawing the Humber Bridge as it was being completed and being runner-up in a Blue Peter dinosaur drawing competition. I also enjoyed drawing invented places, as well as creating works based around history, which I still do to this day. I can't talk about my art education without mentioning my parents who have always been fully supportive and influential in my artistic development, life and career. My father is an artist and a retired art school teacher, and my mother is a mathematician and a retired college vice principal. They brought me up to believe in education for education's sake and not merely as a means to improve one's jobs prospects.
My undergraduate training was at Cheltenham School of Art and the University of Seville. I spent one term there learning lithography which gave me the initial basis and enthusiasm for using printmaking to develop my work. I discovered later that this would suit my complex ideas and techniques, particularly in etching. After graduating, I went on to complete an MA in printmaking at Bradford School of Art (gaining a distinction). This was a fantastic course, equipping me with further skills to develop my ideas, and shape a lot of the theory behind my work. There were a number of tutors who were very influential at that time, including Ian Colverson (Head of the MA programme) and David Gluck. One great piece of advice that has stayed with me was in relation to printmaking: 'when drawing one's plate, draw as much of the image as possible and vary the thickness of lines'.

After Bradford, I was lucky enough to gain a place at the Royal Academy Schools in London. It was a fantastic place to study, giving me the chance to meet—and be taught by—many leading artists. I remember visiting Anthony Caro and Peter Blake's studios where they generously gave their time to talk about their works and careers. Christopher Le Brun was the professor of drawing when I was at the academy and his insightful, in-depth tutorials were great. I was also fortunate to learn more about printmaking from Norman Ackroyd RA and Peter Freeth RA. They were both fantastic tutors whose enthusiasm and passion helped me further develop my own printmaking and etching skills. And then there was Norman Adams RA, a fantastic artist and educator who made time for everyone—irrespective of their working methods and ideas. I became very close friends with Norman and his wife, the brilliant poet and writer Anna Adams. They enabled me to land a crucial commission for Enitharmon Press to illustrate an anthology, 'London in Poetry and Prose' that Anna was working on.
'Believe in what you do and take every opportunity you can'
As most artists are aware, this is not an easy career path to take—especially fine art. I think in some ways it has become even more difficult in the digital age where choices have become more specialised, particularly with the advent of specialist education training. However, that is not to say that the digital age as not also brought great advantages too. I have undertaken many jobs—from working as a gallery manager in London to teaching in prisons and further education institutions. I currently teach part-time at WMC The Camden College in London which was founded in the late 19th Century by William Morris and John Ruskin. My advice to anyone starting out in art would be to believe in what you do and take every opportunity you can, whether exhibiting your work or writing about it. Entering open exhibitions is a good way to get your work noticed. I started extremely early at the age of seven and have continued to exhibit in open and other exhibitions ever since.
'Artists that I like and admire'
There is a very eclectic range of artists that I like and admire. I enjoy the complexity and detail captured in Piranesi's drawings and etchings, the expressive gestural marks of Oskar Kokoschka, the romantic works of Samuel Palmer, Caspar David Friedrich, Edward Lear and J. M. W. Turner to name but a few. One of the first exhibitions that has had a long and lasting impression on me was Marc Chagall's retrospective in 1985 at the Royal Academy of Arts in London. I like how Chagall combines realism with a heightened sense of imagination and a strong personal narrative.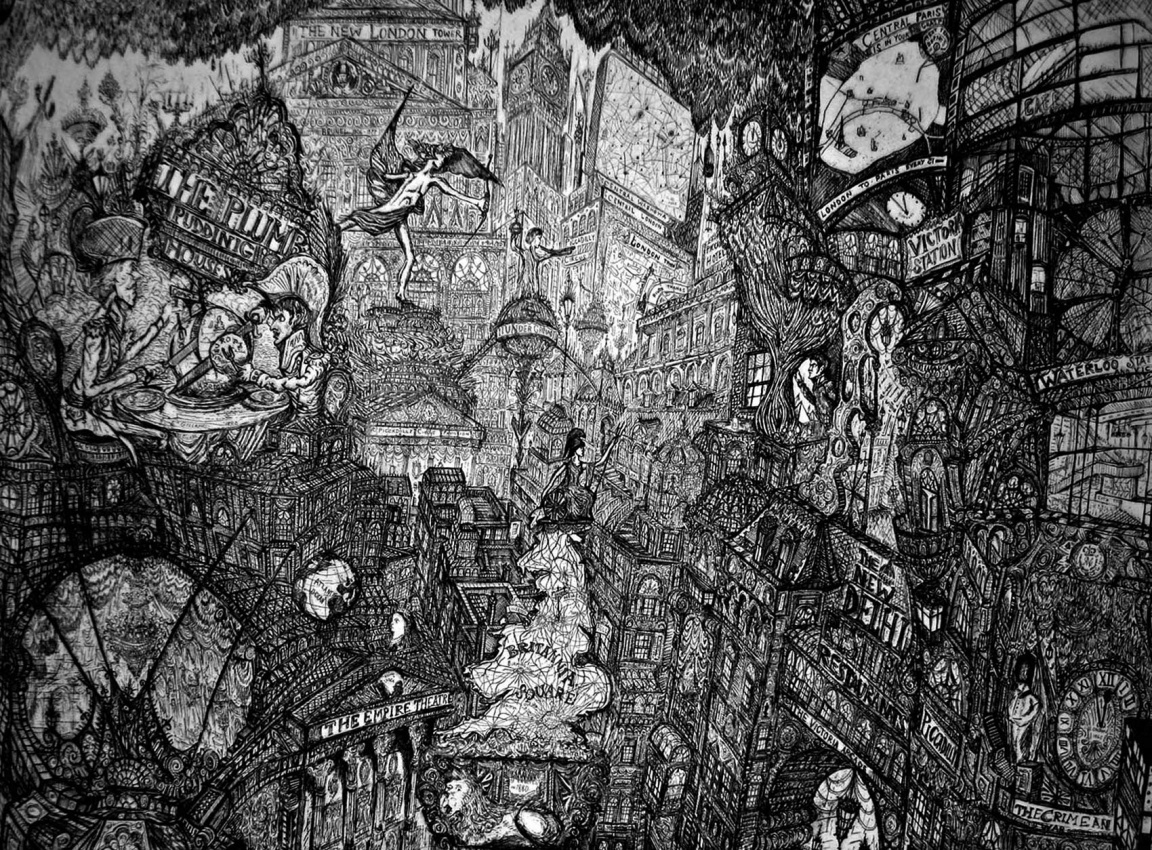 Drawing from imagination
From an early age, I have always been able to draw subjects from my imagination in an intensive way. I can combine almost any type of subject to create a work in this way. I also have the ability to source and combine opposite images and make them work as an overall concept. The imagined ideas are not drawn from my dreams, as I do not remember them. I only can presume that while I am sleeping my mind orders these, ready for creating the works when I am awake. I have a very complex working process which differs depending on the art mediums I use. The essential component of my working method is drawing. It is the key that binds all of the ideas and processes together.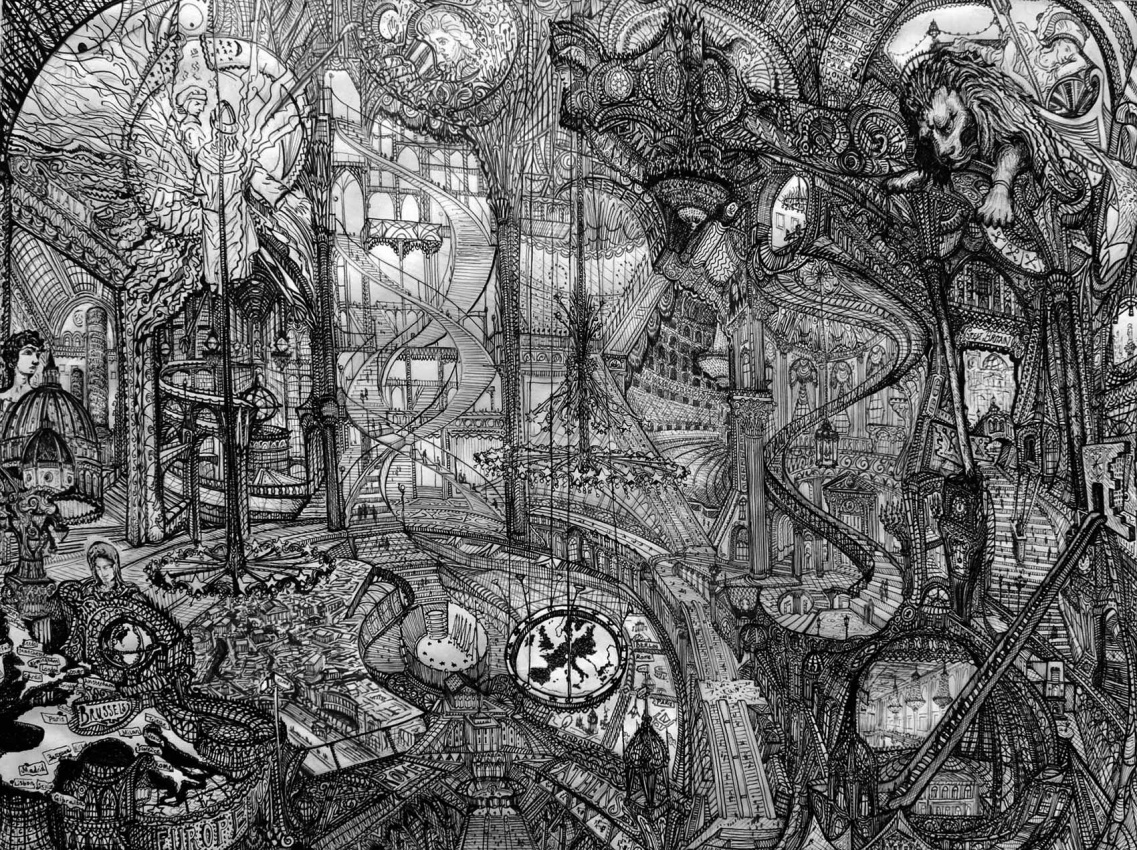 'My sketchbooks are particularly very special to me . . .
They're a great way of keeping my drawing and painting skills sharp, gathering inspiration and using observation to develop ideas, as well as being a record of the many places I have travelled worldwide. I have approximately twenty leather-bound Italian sketchbooks recording treks I have undertaken in the Nepal Himalaya, including a record of Langtang village made two weeks before it was completely destroyed by an avalanche caused by the devastating earthquake in 2015. I also have a record of the Temple of Bel in Syria before it was destroyed by ISIL. Other more recent sketches include my Tour du Mont Blanc sketchbook which I used to create paintings for my forthcoming solo show.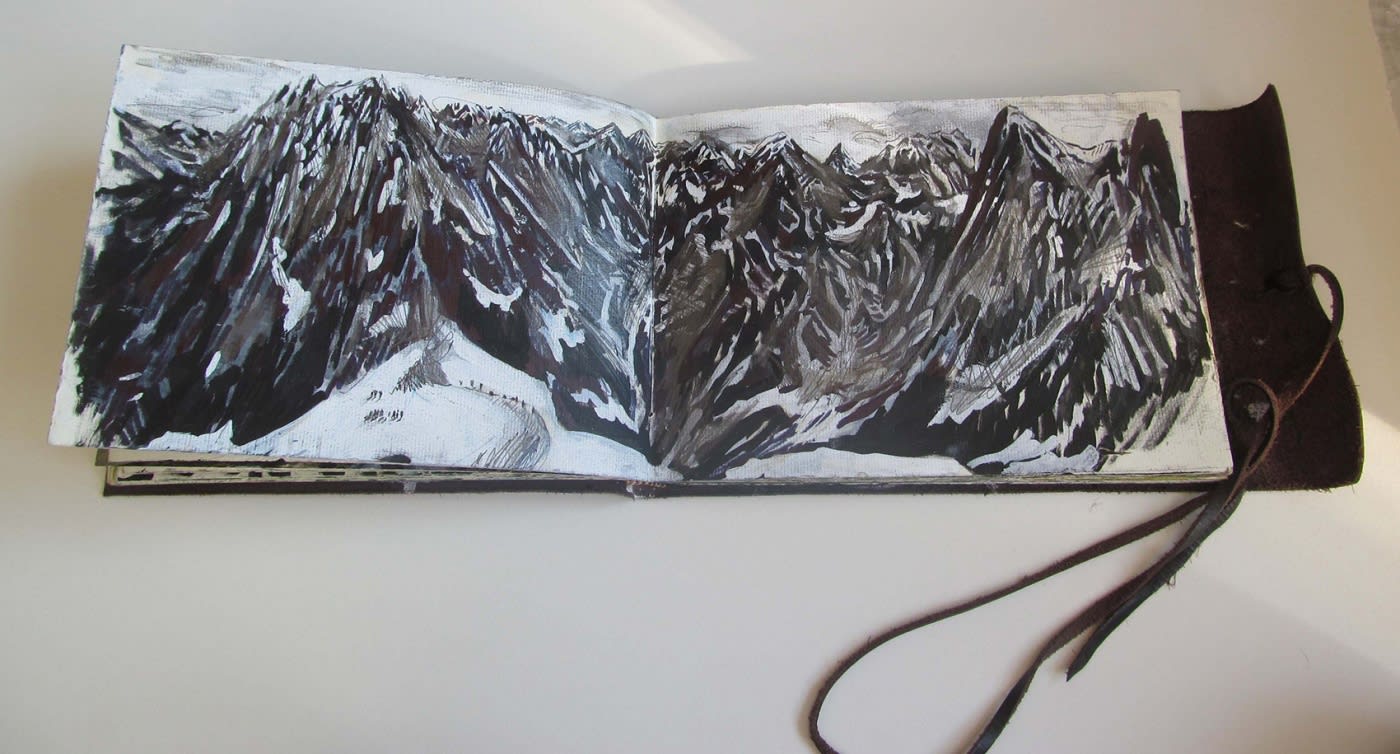 Other memories from my travels include painting the Ganges at dawn at Varanasi. I was so engrossed in what I was doing that I (fortunately) missed a dead body floating by... I also recall two occasions where animals tried to eat my watercolours. One was a starving cat at Ephesus in Turkey and the other was a llama at Machu Picchu in Peru.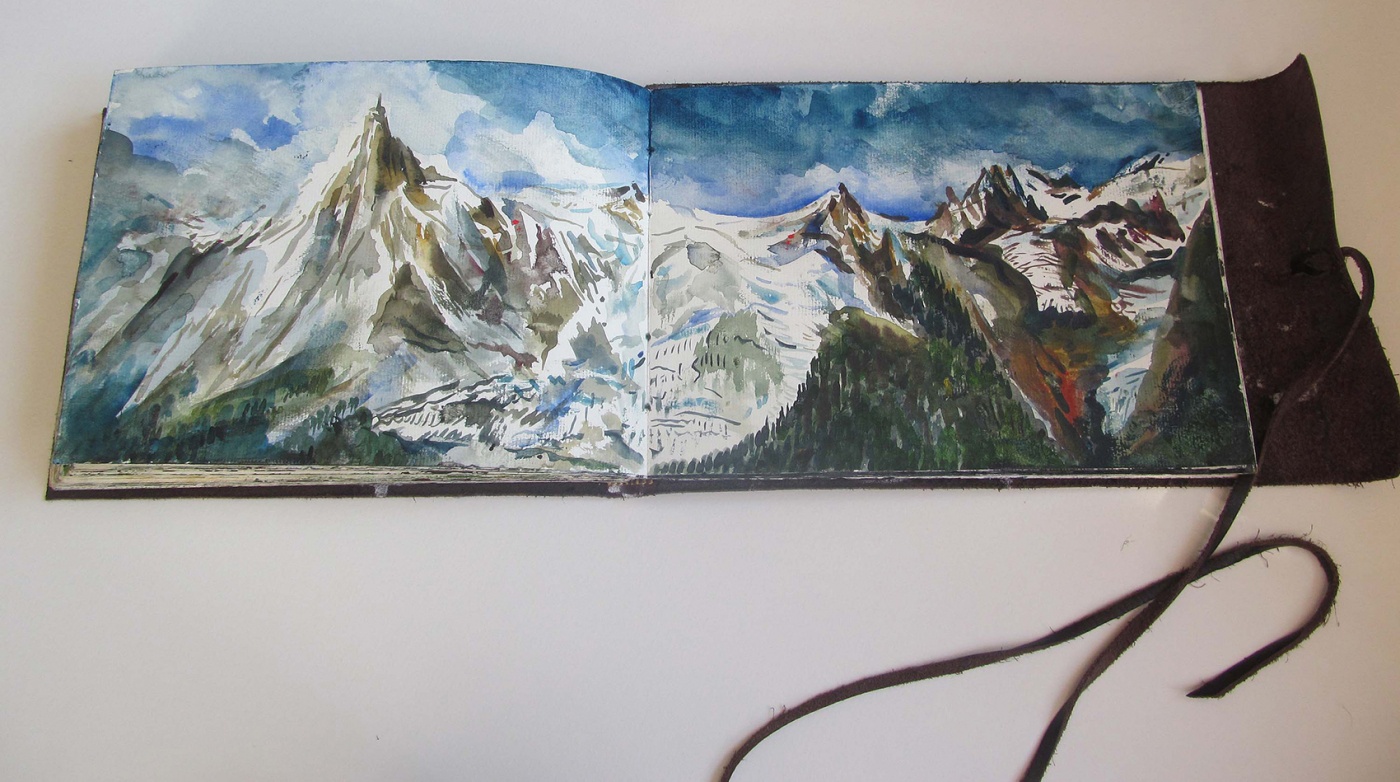 'The Glory of Rome'
There are many works I could talk about but I have decided to tell you about how I created my drawing 'The Glory of Rome' . This is an imagined, complex work drawn mainly from my imagination. The work represents a jigsaw—this being a key part to my working process—whereby I started by figuring out what my overall concept would be . . . first creating initial sketches drawn from collected and observed images, taken from extensive research into the subject. I then sketched the composition lightly, continuously building and reworking it until the main components and ideas worked in harmony—like a jigsaw. I then started to draw in the specific details using traditional dip pens and inks. This involved painstaking layering and recording each detail of the ideas and subjects, trying to avoid ink blots on the paper. Next I worked this up so the surface became quite textured and layered with the ink until all the detail and ideas were complete. A challenge I faced when creating this large drawing was working flat which I do with a number of my drawings and etchings. This is because it can be hard to evaluate how well the overall drawing is working, particularly the pen and ink. I worked flat with this because the ink techniques requires it.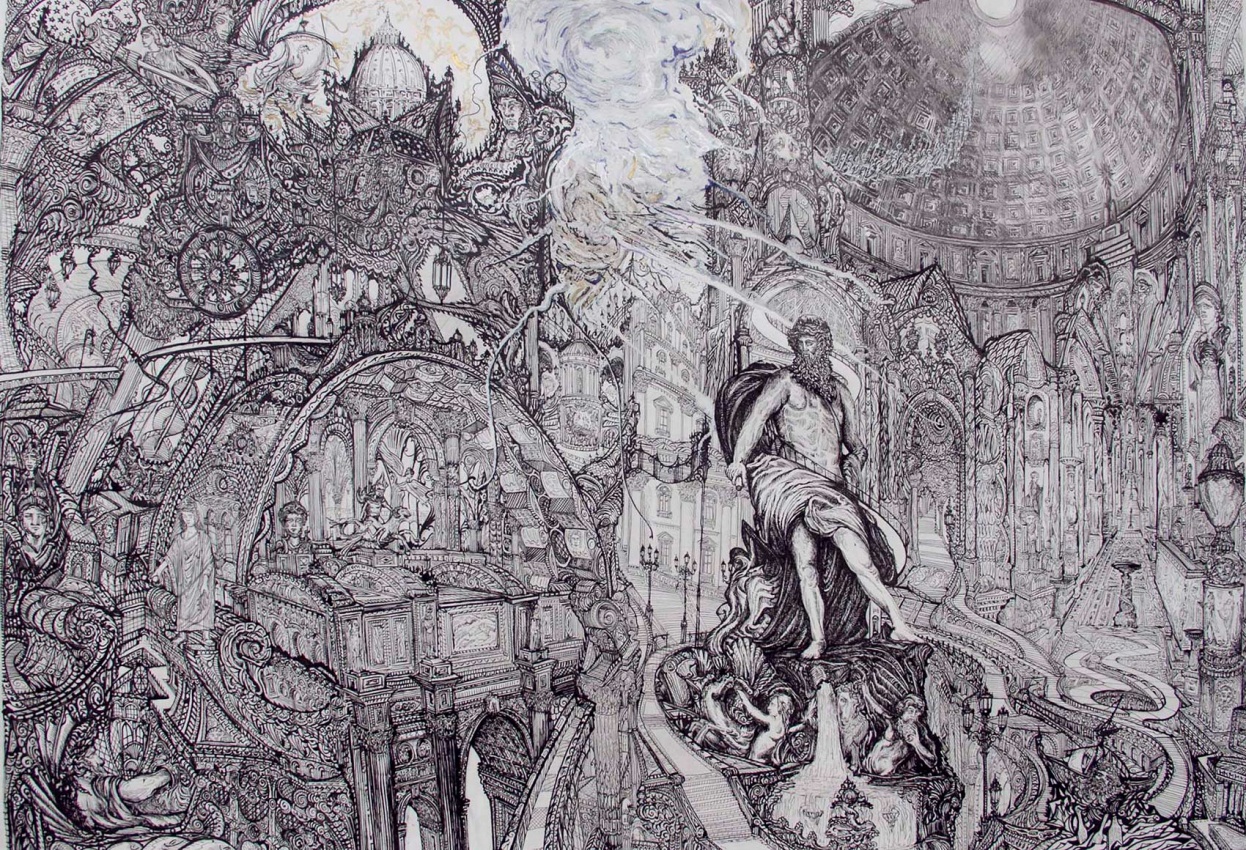 The ideas behind 'The Glory of Rome' are based on Roman history and culture, evoking the Renaissance and the Grand Tour. The work features iconic scenes from the eternal city including the Trevi Fountain, the dome of Pantheon & St. Peter's and the Vatican City Museum. In the top-centre of the composition, the impermanence of history and the passing of time is represented by disruptive and volatile forces of nature that have cosmic and volcanic references to the geographical landscape of Italy and Rome. I am delighted that this work was accepted to join my other five works at the Ashmolean Museum in Oxford. You can arrange an appointment to view them in the prints and drawings study room in the department of Western Art.
On being a member of the New English Art Club
I was elected a member in the Summer of 2016. I have exhibited many times in the New English Open and have always enjoyed seeing the work there over the years. It means a great deal to be a member and I am delighted to be given the opportunity to follow in the footsteps of illustrious members, past and present, and to help shape and promote the aims and values of the New English into the future. I share in my own work the same common purposes and goals of the club through my passion for drawing and painting, be it observed or imagined, alongside my equal passion as an educator in this. I'm very-much looking forward to teaching my first New English workshop in May this year.
Current and forthcoming projects
I am currently working on a large drawing based on globalisation with portraits of Einstein and Leonardo De Vinci from pictures of 3D digital prints and large retail automation distributions centres. The idea for this started when I saw an interview on Channel 4 news with the Governor of the Bank of England talking about the impact of globalisation. You just don't know where the next idea will come from—another thing I like about the creative process. I am also preparing for a solo show of paintings and drawings based on the photographs and sketchbooks I produced while completing the Tour Du Mont Blanc circuit . . . Maybe I'll see you there?
Find out more on Neil's artist profile page, where you will also find a selection of original artwork for sale.
March 1, 2017