With a solo show in London just around the corner, Peter Clossick tells us about his art education, influences, and painting process — and how his journey of a thousand miles began with a single shoe . . .
"I started studying Shoe Design at Leicester Polytechnic, won an RSA Bursary and several competitions, then worked in a design studio above Browns in Mayfair's South Molton Street. Subsequently, I went to Camberwell School of Art, then a year's postgrad at Goldsmiths. Camberwell was still in the last throws of being a painting school with tutors like Tony Eyton, Dick Lee and Francis Hoyland, with great emphasis on drawing—all of which suited me fine.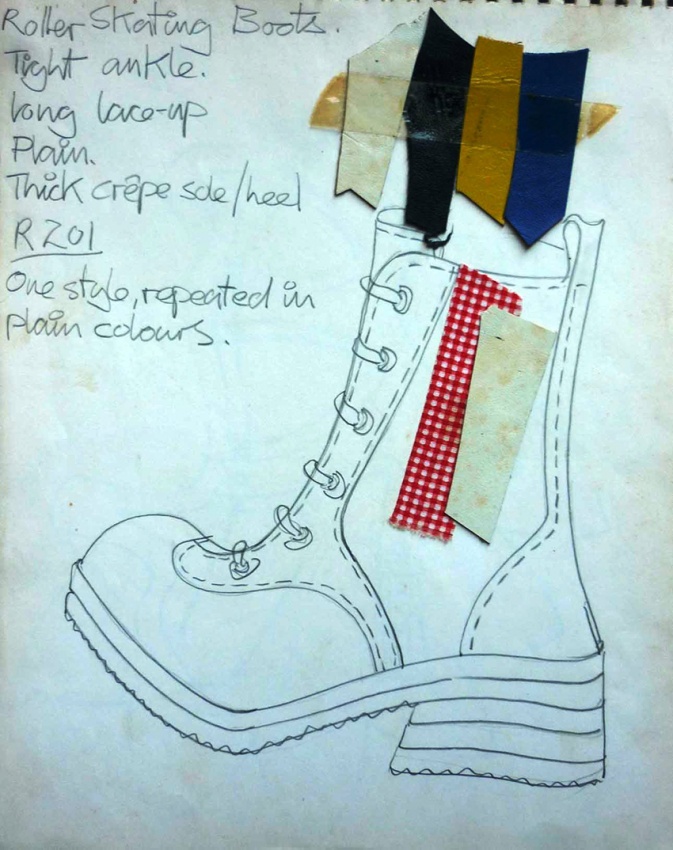 Canteens and casinos
My ambition and understanding was to be creative. Being academically useless at school, I always understood imagination was my greatest asset. But there were many obstacles to overcome, least of which was money. So, there were a multitude of jobs along the way: building sites, canteens, casinos, design studios, teaching further/higher education and Open University.
"The whole of art history is an influence"
There are many obvious influences for me—not just artists, but movements and periods in time from the cave to the present day. The whole of art history is an influence. Specifically though, in my pantheon I would go from Degas to Sickert to Bomberg to Soutine to Giacometti to Auerbach to Kossoff to anyone I can learn from. Auerbach's long time model, Jym, sat for me for several years and became a close friend. I felt it was a moment that opened-up and set me free of any constrictions and ideas about doing the "right thing".
I remember once, when painting with Jym, returning from a tea break to see my work and thinking, 'Wow! Did I just do that?' Only to realise as I stood and stared I had caught the perfect moment, as the heavy paint slowly slipped down the canvas eventually ending up on the floor.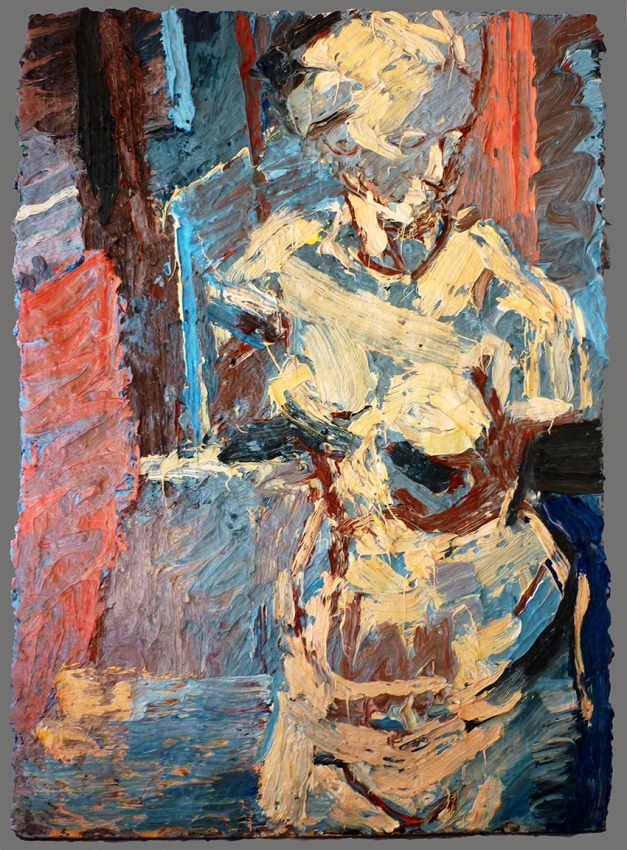 Picking up a brush . . .
Painting is work, which you have to fit in with the rest of your domestic existence. I don't pick up a brush when I get the "mood" but work myself into it. I paint and draw as often as I can relative to my available energy and it is not an activity that stops when I leave the studio. It is always going on in my head. Work spaces have ranged from empty warehouses to free squats to space studios. Now I have a conversion on the side of the house where I paint and draw—always directly from the subject. Using five litre tins of industrial oil paint, it's a sort of organised midden heap. My perfect day is when nobody bothers me, there are no external commitments outside the studio and I just please myself—I think it's called heaven!
'Over and over, again and again'
The process I use was developed when I designed fashion footwear, to try and come up with an original design [see 'Glam-Rock Shoe Design' in gallery below]. I would gather information and draw over and over, again and again until something different emerged. It worked successfully for me. Recently I have been concentrating on a life-size plaster copy of a Hellenistic Greek statue [see image in gallery below] with a sense of measuring the distance from then to now. It obsesses me; Braque said there are three stages of a works development: impregnation, obsession and hallucination—and I relate to that very much. I use lots of oil paint mainly on canvas on board, as I like the resistance and although on the whole I work fast, it can be many months and sessions before I stop—never finished but let go of. I could use the Picasso phrase to say it is a sum of destructions.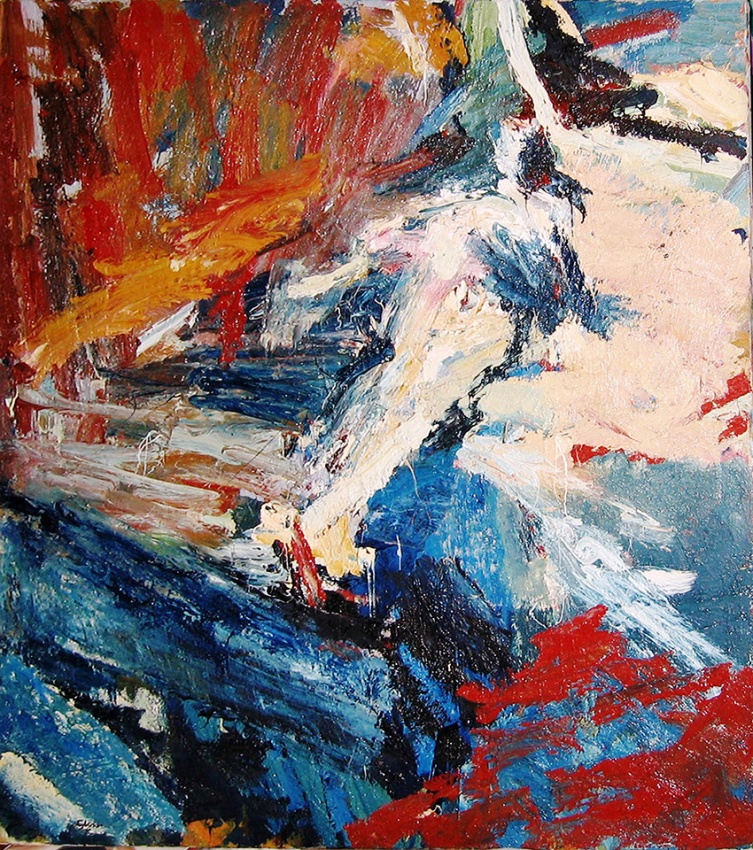 'Jo Reclining'
There are many works along the way that are markers in your development; an autobiography that I regard as circular rather than linear. One early painting was 'Jo Reclining' [see image in gallery below] where I felt I was firing on all four cylinders at the time. Three of us: George Rowlett, Hans Schwarz and I had hired a model and worked in what was a squat in Peckham, which was George's studio and living accommodation. It was a large work so I used very large brushes and heaps of paint.
'The viewer is part of the work'
For me, the viewer is part of the work—just as I am—as the initial viewer. I want them to feel they are there, just as I was when making the work. Not outside looking in, like a picture window, but in the viewer's own space, coming out at them and meeting in the middle. I am my own biggest critic and do not receive much criticism from others, except than I'm too "traditional" in these hybrid contemporary times. Compliments tend to make me embarrassed and complimentary comments on a work in progress can be catastrophic.
I think the first painting I sold was at the Camden Arts Centre to an Oxford Don. I felt great as it was approbation and I subsequently had an exhibition at Corpus Christi College.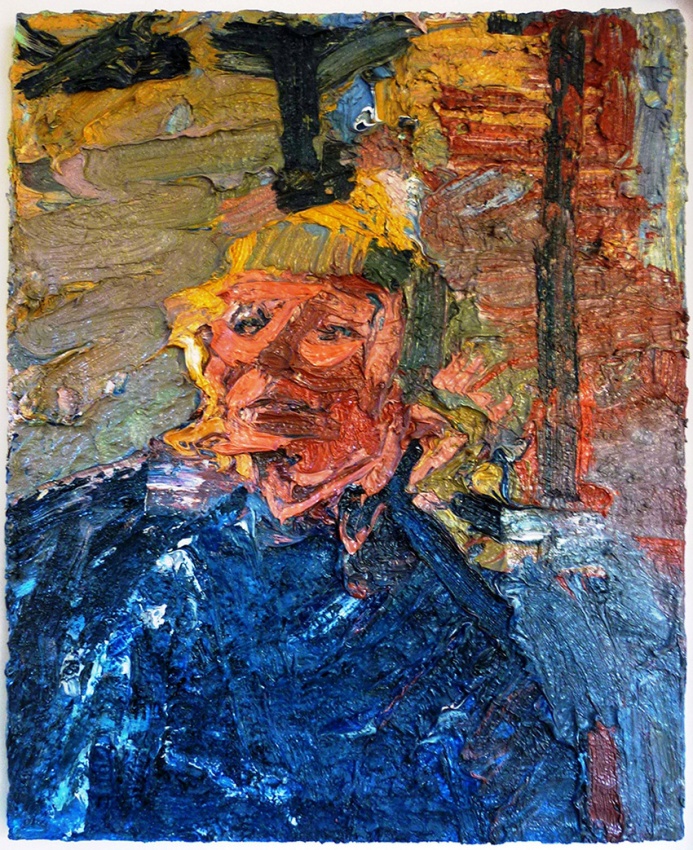 On being member of the New English Art Club
I like its professionalism, and the fact it supports a particular genre within painting. Being a member of any group is about support and meeting a wide range of artists you would not otherwise come into contact with."
Find out more on our artist profile page, where you will also find a selection of original artwork for sale.
And see more work of Peter's work on his website.
April 1, 2017