Martin Yeoman is one of the most gifted painters to emerge from the Royal Academy Schools in the late 1970s. His work is painterly and poetic; as a result it is admired by painters and collectors alike. Among his commissions to date are Her Majesty The Queen's grandchildren, Sir Alan Hodgkin OM, Sir Brinsley Ford, Singer/Songwriter Ed Sheeran and the former Bishop of Birmingham Hugh Montefiori. We are grateful that Martin took time to tell us about his education, influences and experiences, starting from an early age . . .
"I have always loved drawing, and the act of drawing is still one of my strongest and earliest memories. But in those days, I had no conception of what an artist was, or might be. And even when asked by an art teacher at the age of twelve what I wanted to do after leaving school, my answer was "Something to do with art" rather than "I want to be an artist, Miss."
Alternative route to RA Schools
I was fortunate to be accepted into the RA Schools in 1975 when I was about 23-years-old, and not to have gone through the usual art school system of Foundation and a three-year Diploma course. When I was sixteen and just about to leave school, I thought that was exactly what I wanted, but circumstance and a lack of academic qualification luckily put an end to that ambition.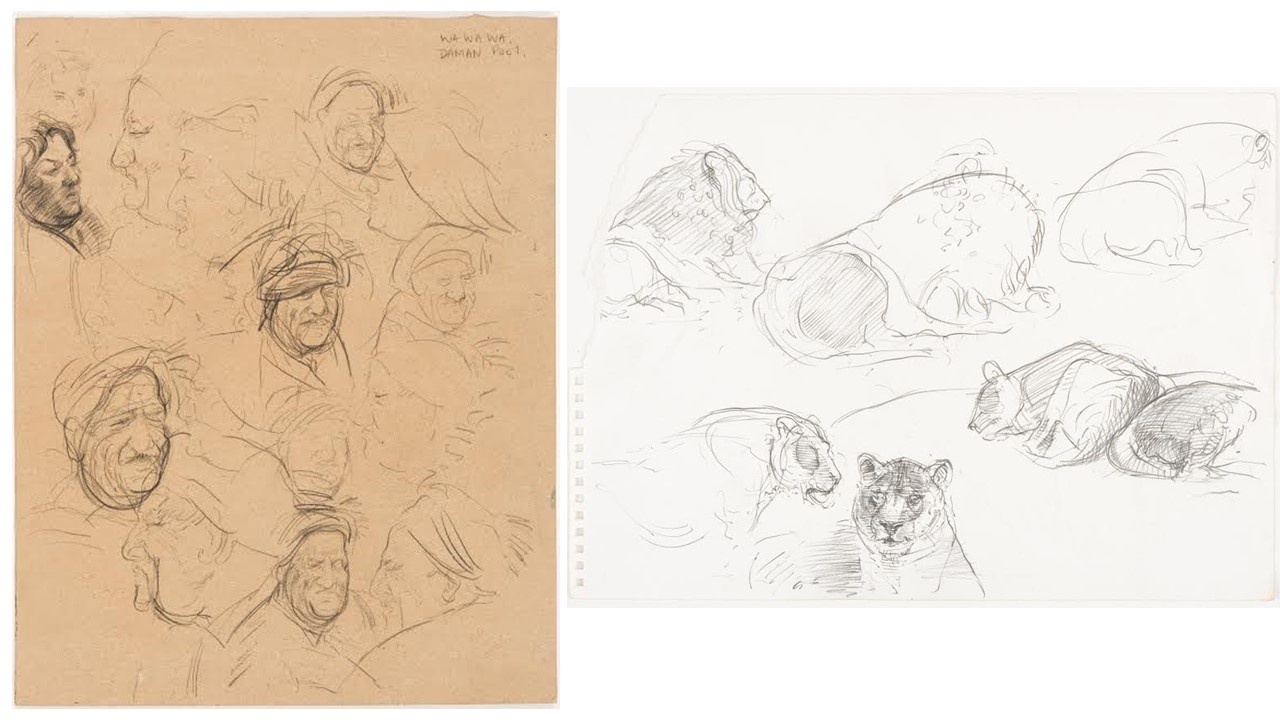 To have gone on to art school at sixteen or seventeen, not knowing what I really wanted, would have led me in a very different direction than the one I follow today. As it was, I went to work from the age of sixteen in the advertising department of a well-known department store and took the role of a commercial artist with no education in art or graphic design other than an ability to draw.
Luck, providence or destiny . . .
What was either luck, providence or destiny was - at last - finding sympathy through the then Keeper of the Schools, Peter Greenham. He was prepared to look at drawings made by a complete outsider who had, up to that point, taught himself. Greenham's practice of drawing and of painting and his benign nature was further inspiration to me and I will always be profoundly indebted for all that he passed on to me.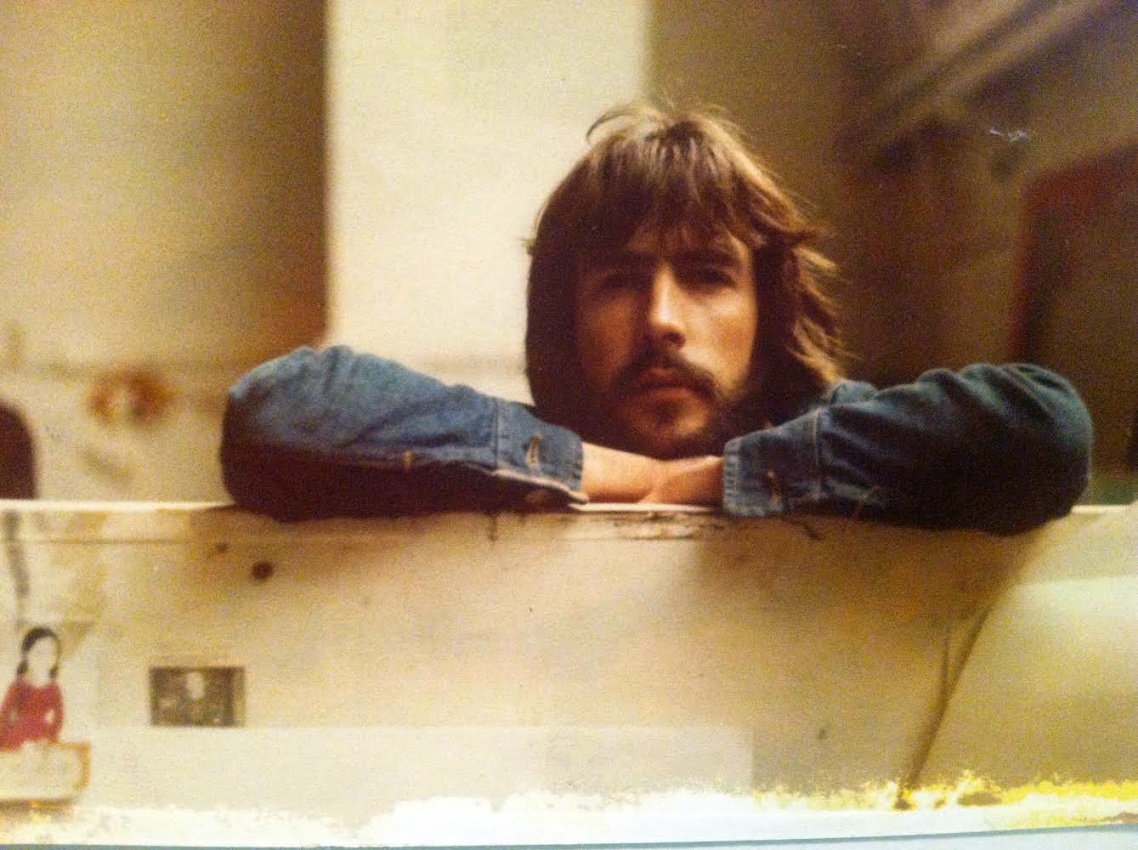 For the past forty years, the artists I most admire were mostly dead – in that they worked a long time ago. And it's the artists from a distant past that have held the most influence over me, with the exception of Greenham who I saw as a real and tangible link to the great art of the past.
Portrait of my dad
The portrait I made of my dad is a favourite work, mostly for sentimental reasons. It was painted back in 1980 after returning from studying in Spain on the Richard Ford Travelling Scholarship. I spent nearly all my time in the Prado. That was not my intended course, but it became so after having had all my painting equipment stolen from my van on the very first night I parked it in Madrid.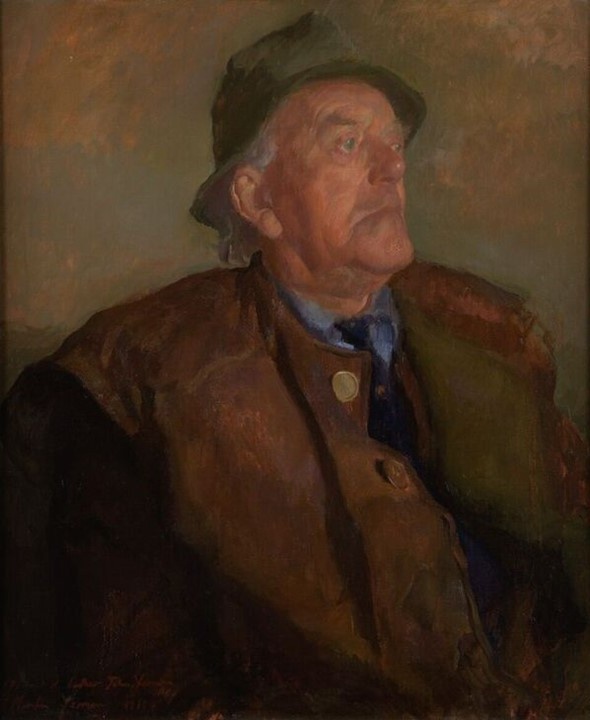 The painting was one of several portraits made after I returned to England and was a deliberate attempt to move away from Peter Greenham's approach. Although to some it seemed photographic, it was however painted completely from life. The painting meant a great deal to my father too. After I finished it and I gave it to him, I remember him shedding a tear.
Towards the end of his life he told me, "Whenever I look at my photo," (for that is what he would call it) "I see my old dad." Since I never met my grandfather or even saw a photograph of him I have always taken that as a great compliment of my painting and it also told me that I had caught a family likeness that I was unaware of."
First sold works
I remember the first group of drawings of mine to be bought after I had decided to be a serious artist. It was whilst I was still a student at the RA Schools, which is why I consider them to be my first sold works. The thrill was not just the money, but the fact that they had been purchased simply for what they were. Drawings that had been made with no one else in mind and from observing things that only interested me. The fact that this group of drawings was purchased by the distinguished art historian connoisseur and collector Brinsley Ford was further validation that I had made the right decision in Lahore to spend the rest of my life in pursuit of being an artist who lived by his work.
Painting Sha Jahanabad
Something I am currently working on is a second version of a street scene in Shah Jahanabad, Old Delhi which started out as request from a client. This version came about from the first oil painting, and again is in oil on rough canvas, and also from my drawings drawn on the spot, and a pastel also made in the street, and whatever memories those drawings conjure up of that moment. I return to the work periodically when I feel I know how I want to advance it.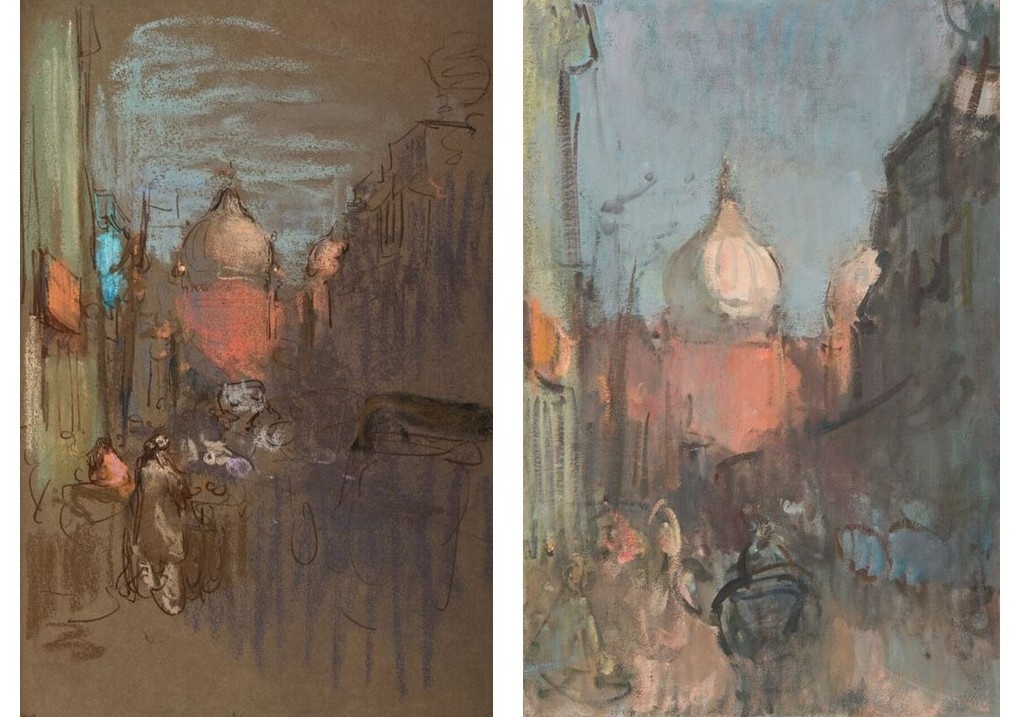 "It has all been done, you know"
The best piece of advice I ever had prior to the Royal Academy was from Mr Jones, Assistant Advertising Manager: "It has all been done, you know." It is a statement that is so completely true. Even if Mr Jones was only talking about the world of advertising, once applied to drawing and painting, trying to invent newness seemed - to me - a pointless waste of time.
The other useful and highly practical advice was given to me by Jane Dowling when I attended her classes at Oxford Poly. This was to try and make a model from your drawing and see how far the drawing will inform you.
When it comes to praise and criticism it really depends who is offering it, and how it's delivered. I, like most people, tend to listen more to criticism than praise. When I was younger, I distrusted praise from those I was closest to, in case it stopped me thinking for myself.
Routine and productivity
I don't have a routine of doing a painting before breakfast every day six days a week, but a pattern of work is useful to me in achieving something more substantial – rather than random bouts of action. When I travel, I manage a higher productivity than when I am at home for some reason. Perhaps because I am freer and there are fewer distractions.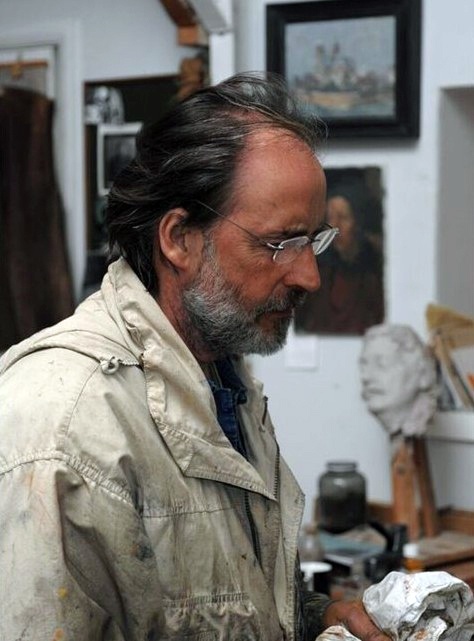 The big thing that is happening for me at the moment is having a studio built to my specifications. I already have a small etching and print room that has gone up. It will be marvellous to be able to work at that specific craft without the chore of cleaning up and clearing away painting or sculpting equipment, and the mess that they both create.
One of the last paintings I worked on in the old studio before it was dismantled, was a large bunch of flowers that had completely dried out and had previously been bought eighteen months before. The result of which is the painting shown here where the flowers, well past their best and yet still have so much colour and vibrancy in them, are set against a green blue embroidered cloth bought from Bayt al-Faqih the last time I was in Yemen.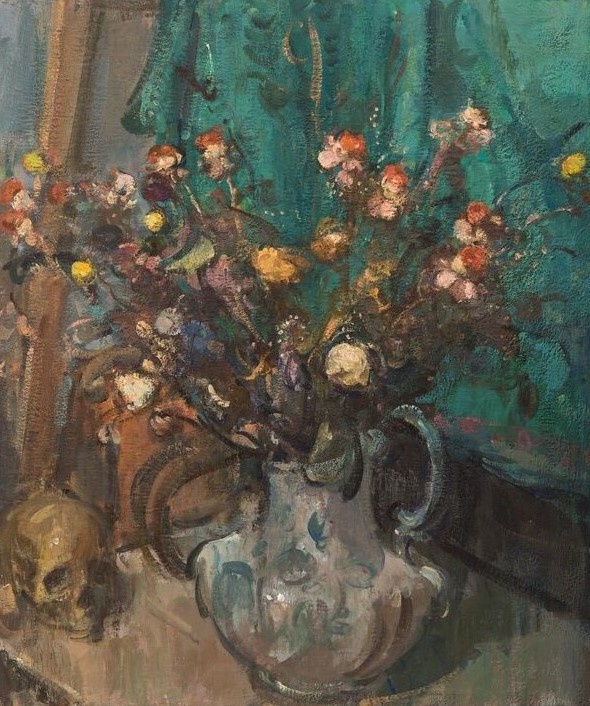 Find out more about Martin and his work on his artist profile page, where you will also find works available to buy online.
You can also visit Martin's website, and follow him on Facebook, Twitter, Instagram and Pinterest.
February 1, 2018