Tom Coates tells us about his art education, influences and method of working. He also shares a story about an unusual request from an anxious French farmer...
"At my first college, Bourneville College of Art, my principal Capel Smith told me to go into graphics. "No," I replied, "I want to paint!"
At my second college, Birmingham College of Art, I painted everything and anything – from industrial scenes to coal mines where I worked on twilight shift. I had no grant as my parents had emigrated to New Zealand, to the luxury of painting in the warmth of the studio.
I was awarded a scholarship to the RA Schools where my life changed. I relished in the use of oils. My mentor was Sir Henry Rushbury; and I was influenced by Peter Greenham, Charles Mahoney and John Ward. The many prizes I won enabled me to survive.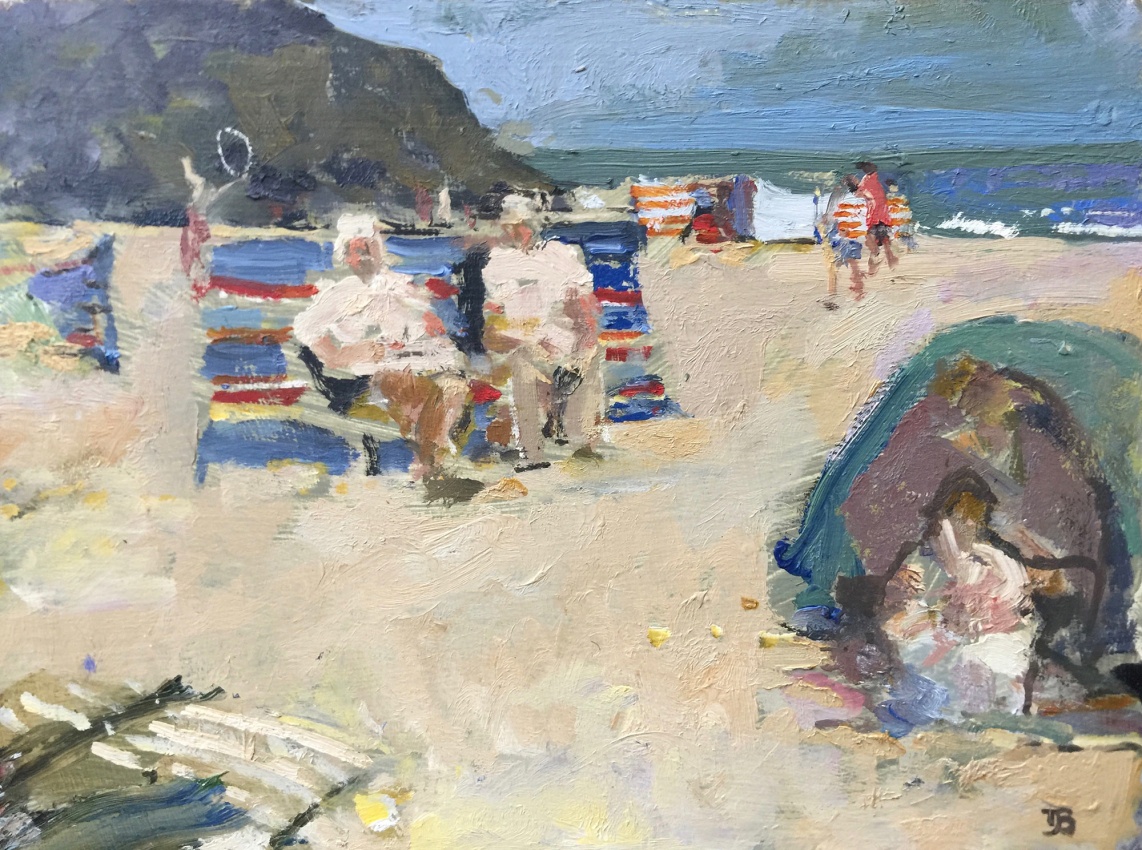 The first painting I ever sold was influenced by my hero Rembrandt. I distinctly remember my palette of copious amounts of lead white and a variety of oak stains, glazed with enthusiasm. The sale was for a fiver! Oil paints were beyond my means.
Painting by numbers
I like to involve my viewers in conversation about my work, though I never justify it. However, one viewer was so persistently annoying I told him I painted by numbers showing him the different ones on the paint tubes!
My routine was strict when I had to fit in my painting with teaching, but now I'm more relaxed. I'll paint day and night some weeks, finishing paintings in one session, or just when the light is right. My perfect work day is breakfast, lunch and supper supplied by Mary!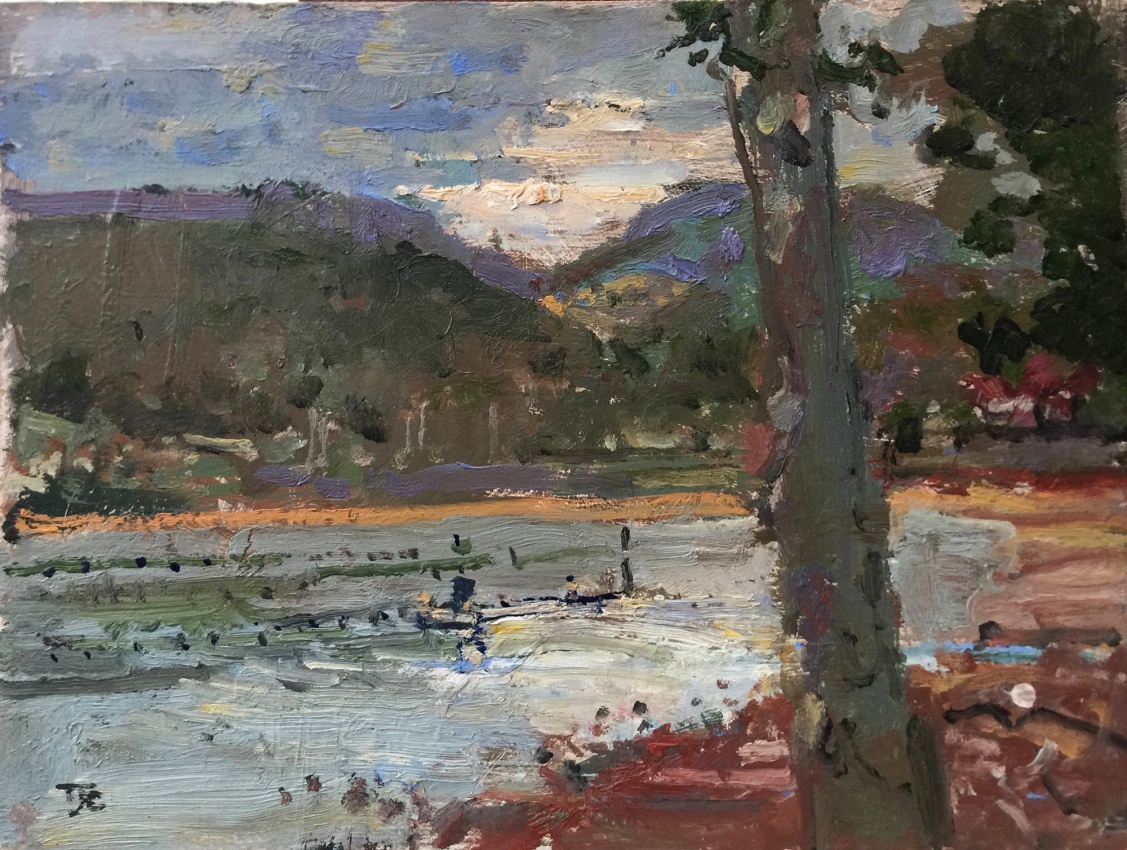 The famous pochard . . .
I travel with my specially-designed pochard, which holds at least seven mixed-sized small boards. It enables me to paint spontaneously, in any small corner I want, from one view point to another.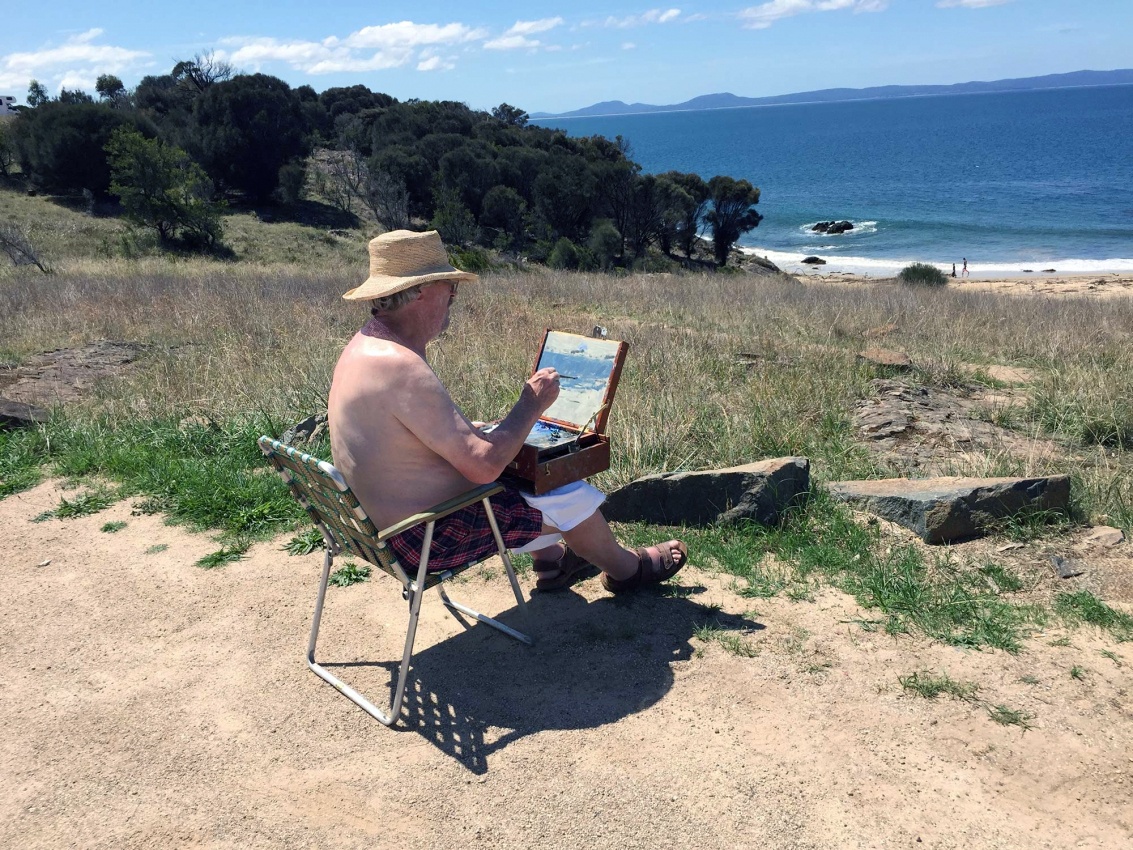 The important thing is to block in the shapes and tonal values; don't get fixed on small details. If a figure appears, map it in. Speed and brushwork are essential. I looked at Hokusai for my inspiration. The studies along with my indispensable sketch books are used for the final image.
I do love travelling. I'll paint the shadows of a back street to the desert of Egypt. Or the fisherman of Essaouira – from the humble to the grand.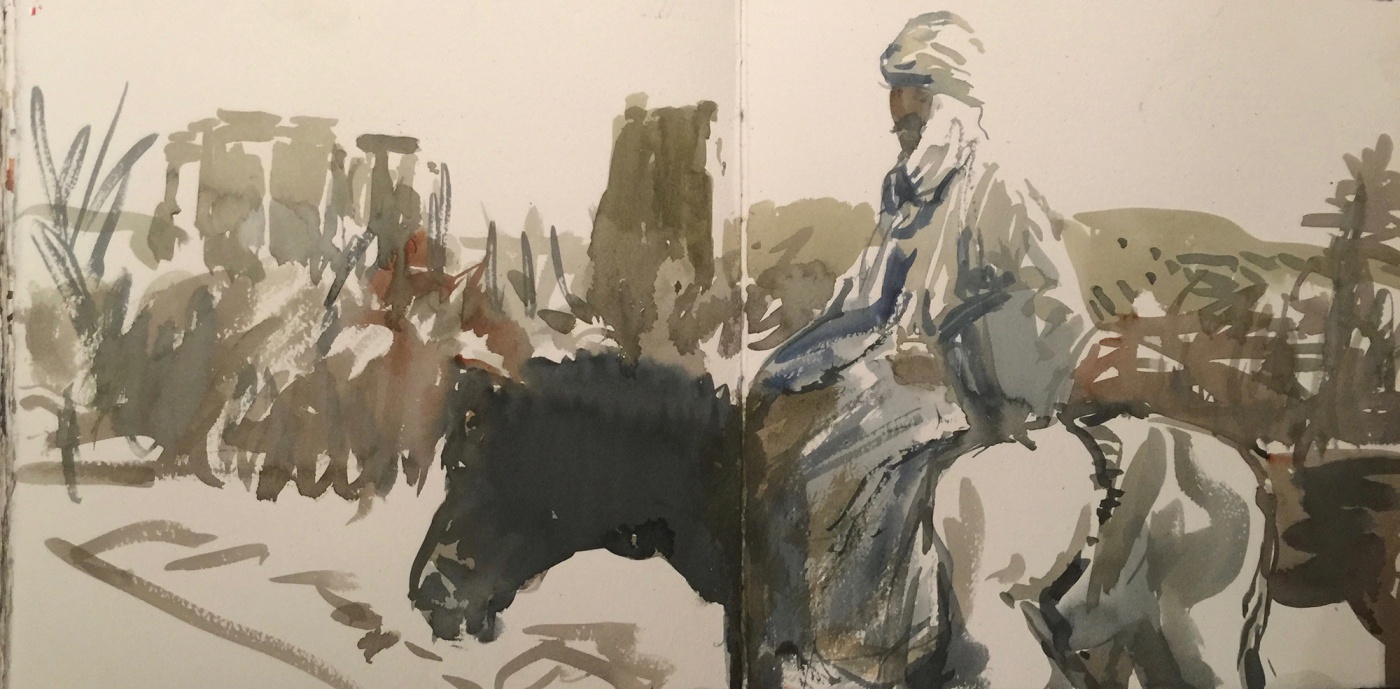 'I rolled up my sleeves'
There are many interesting anecdotes I could share. I was painting in a lane in France when a very anxious farmer came running towards me. His prize cow was giving birth and he desperately needed help. Following him into the shed, I rolled up my sleeves and got to work. After an exhausting time for all, a beautiful bull calf was born. He broke open his best wines and we celebrated to the early hours. Pierre speaking French and I English. I forgot all about my easel in the middle of the lane, but next morning, hey presto, it was in exactly the same spot! The painting that day not quite so brilliant . . .
The New English Art Club is very much part of my life, to me it's my extended family. Being President was an honour and I will always enjoy supporting the club."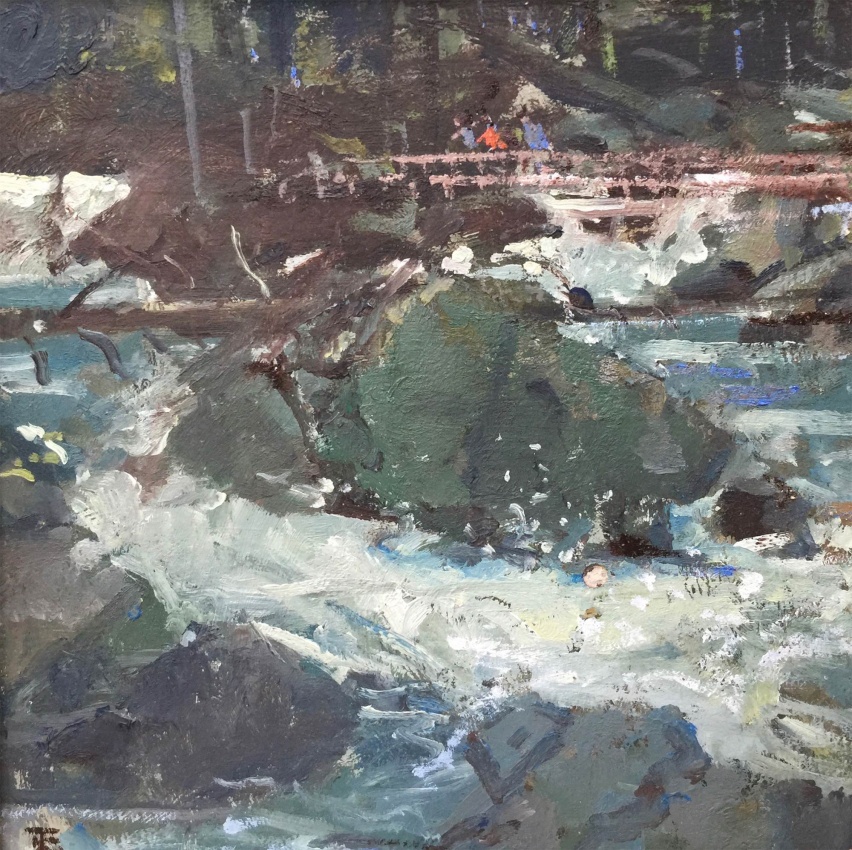 Find out more about Tom on his profile page, where you will also find a selection of original paintings for sale.
March 1, 2018