We're delighted that Ann Shrager NEAC found time to talk to us about her work, including technique, education and influences, starting with her adventurous early years . . .
"As a child, my imagination caused many injuries – falling out of trees, off bikes, etc, because I imagined I could ride without hands or pick the highest apple. My mother was a genius with colour and should have been an artist. She was my best critic. My father made my frames and was just as excited at a red dot on one of my paintings and his frame.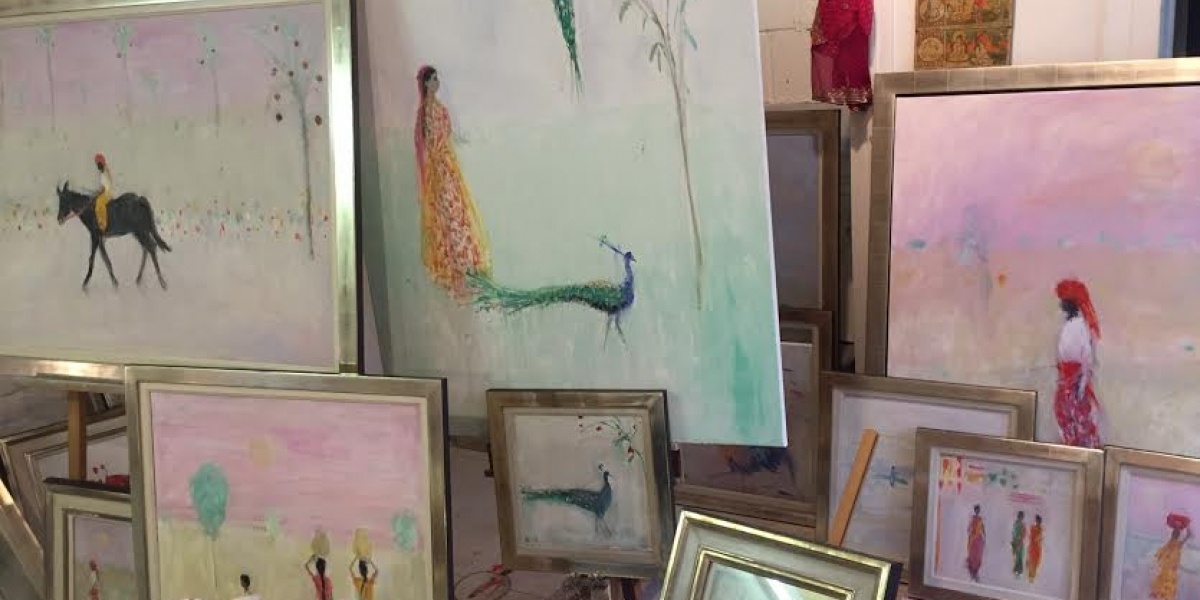 I have a vivid memory of visiting my parents' artist friend's home when I was five. Paintings covering every inch of wall, the aroma of oil paint, turps and linseed oil. A model reclining on a sofa holding a glass of wine. I was hooked. The artist was Kenneth Snowman and he had studied at Byam Shaw at the same time as Peter Greenham.
"Paint what you love . . ."
I enjoyed Byam Shaw. We were free to choose where and what to paint. Bernard Dunstan was one of my tutors. "Paint what you love and love what you paint" was the best advice for all of us artists. It means you are emotionally involved in your subject and it shows.
At the RA Schools, Tony Eyton and Jane Dowling were my tutors. Jane taught me to use glazes and Tony to paint much larger paintings and use my energy. My final show was a success and I was approached by the New Grafton Gallery and The Fine Art Society.
It takes time to build up a collection of work. My studio was my little kitchen and paintings were stored away in a cupboard under the stairs every evening. After several studios, I have now settled in Sheen. There is a local cafe where I have my lunch every day and a chat with the regulars. My studio is a nest: paintings surround me, two large easels with work in progress.
Elephants, goat herders, ladies in saris . . .
I have my favourite subjects: I have a deep love of elephants and their relationship with their mahouts . . . the goat herder and the black goat which appears in several compositions . . . Indian brides and grooms . . . bleached landscapes and seascapes . . . ladies in saris . . . rowers . . . and the latest addition, peacocks and other birds.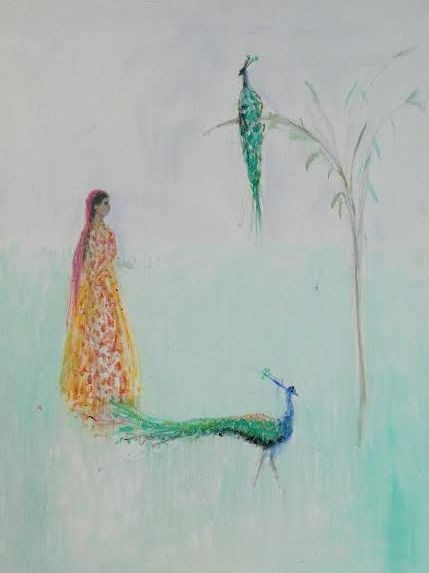 Influences include Indian and Persian miniatures, Ivon Hitchens, Matisse, Renaissance frescoes, Elizabeth Blackadder, and many, many more . . .
Painting through thick and thin
My medium is oil paint diluted with turps so it behaves like watercolour. I draw my composition first. If it fails I will paint a different painting on top and this can mean that there could be as many as four paintings one on top of the other! (Very frustrating. And much thicker paint.)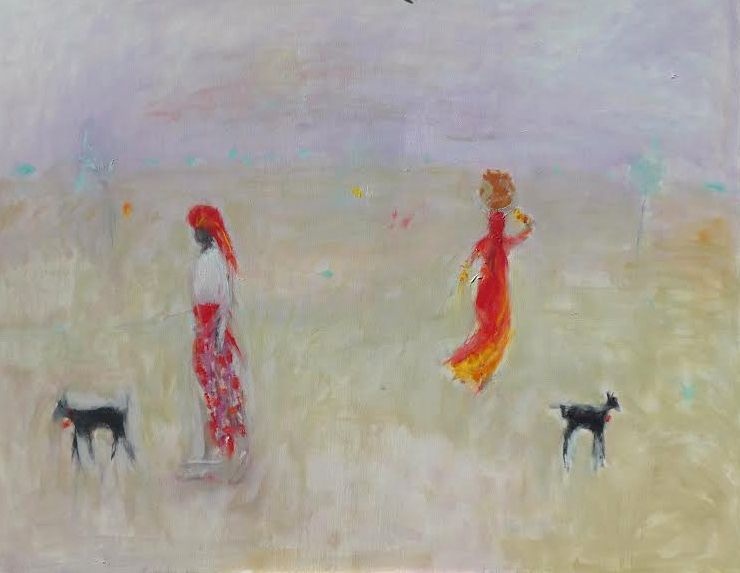 Being part of the New English Art Club is wonderful. Painting can be a little isolating so when seventy New Englishers gather together, it is joyful and a relief to be with people who see and understand the need to paint.
"Paint what you love" and the magic will happen."
Find out more about Ann on her artist profile page where you will also find a selection of original paintings for sale.
October 30, 2018