This month, we're pleased to bring you an interview with Peter Kuhfeld. Read on to escape the hustle and bustle of modern life, and immerse yourself in Peter's world of painting roses, village gardens and images of Florence, Venice, Sicily and Rome . . . Bliss.
"As a painter, I work predominantly in oils but also spend a great deal of time building up a body of preliminary studies in charcoal, ink and watercolour. This applies to whatever I am working on – from interiors and portraits to architectural work.
I have spent most of the last two years painting the roses that we have grown in our garden, plus a few from the old churchyard in our village. I had been thinking for a long time about painting them. From the moment when the first buds appear to the end of their flowering, the overblown petals have a lovely fragility.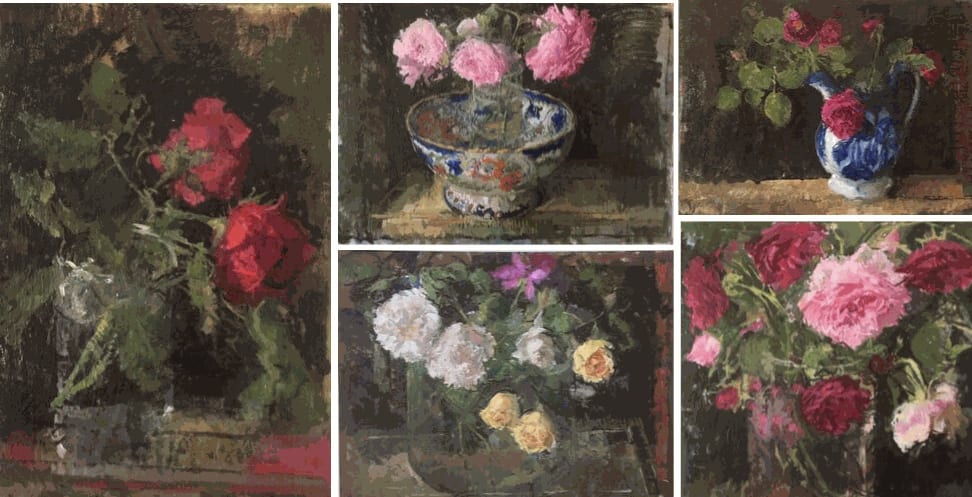 It took me weeks to work out a way of painting them. The best I found was to have them sitting on my easel, so they were right next to me, with the north light of my studio falling on the left side. I would then move my easel to find new angles of light on the blooms and foliage. I varied the sizes of the paintings, keeping them quite small, then seeing the overall lay of the roses and foliage as a composition. Only rarely did I adjust the arrangement, but rather liked to follow the 'chance' of their own making. I retain studies so I can consider further paintings. These I put to one side until I have built up a 'library' of images.
In 2018/19, I also worked on portraits of a most interesting man who is a chef. Firstly, drawings in charcoal and thin paint, and then having worked out the lay of the picture, oils.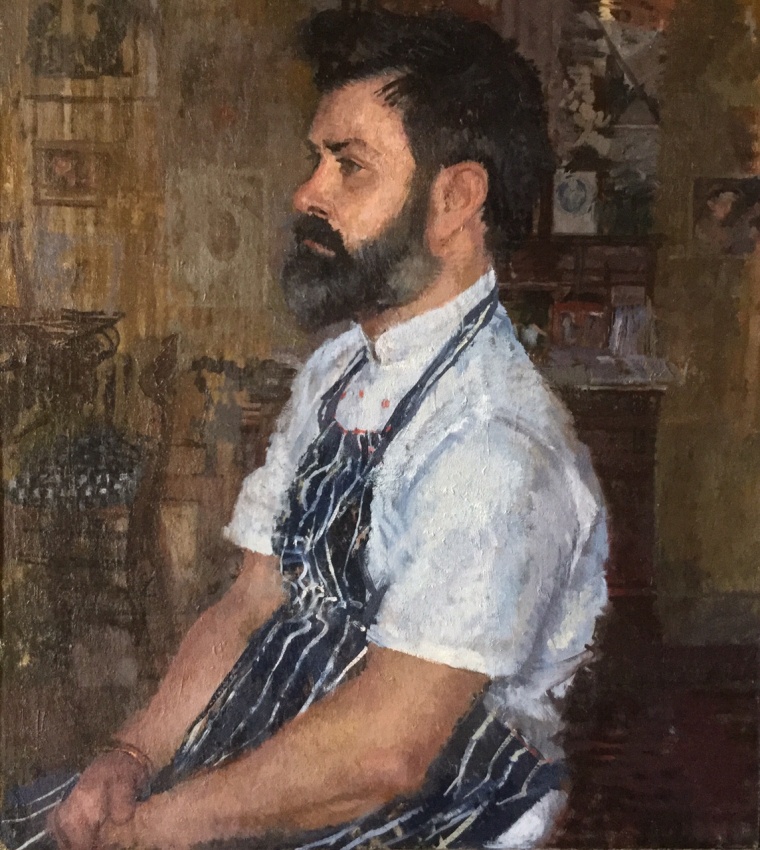 During this time, I also returned to my oil studies: drawings of Florence, Venice, Sicily and Rome. I have been working on these for several years. They inspire me as places I have known for decades and others for only a few years.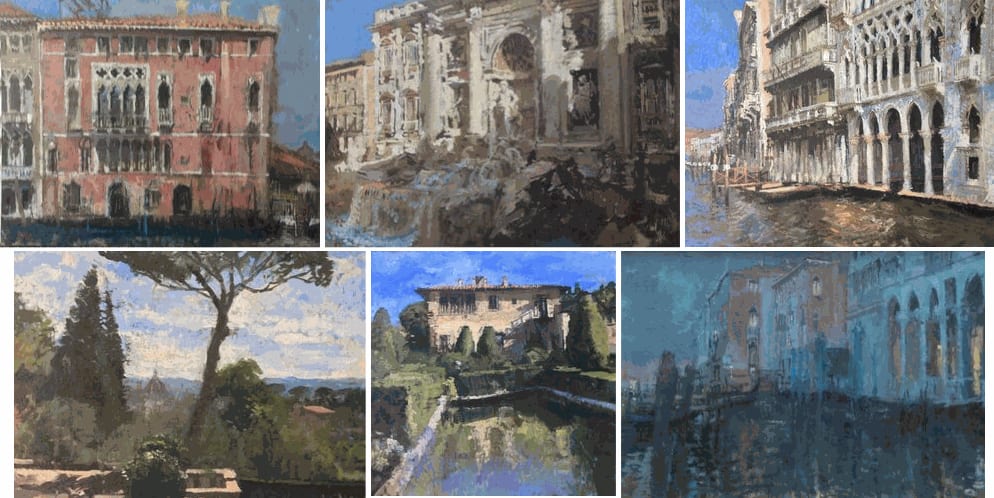 I have been working on paintings of certain places on the Grand Canal in Venice, where over the years I have found vantage points where there is just enough room for me to paint, plus a small travelling easel and nothing else. Only the people who work on the canal ever speak to me, to ask me to move if they need to drop items off. I hear only the sounds of the bustle of the canal, and the joy of painting in such lonely conditions.

There is a very different light in Sicily. Here there are certain palazzi that have caught my imagination. Oil studies and numerous drawings are all that I have at present. When we will return, it will be as if one returns to see an old friend.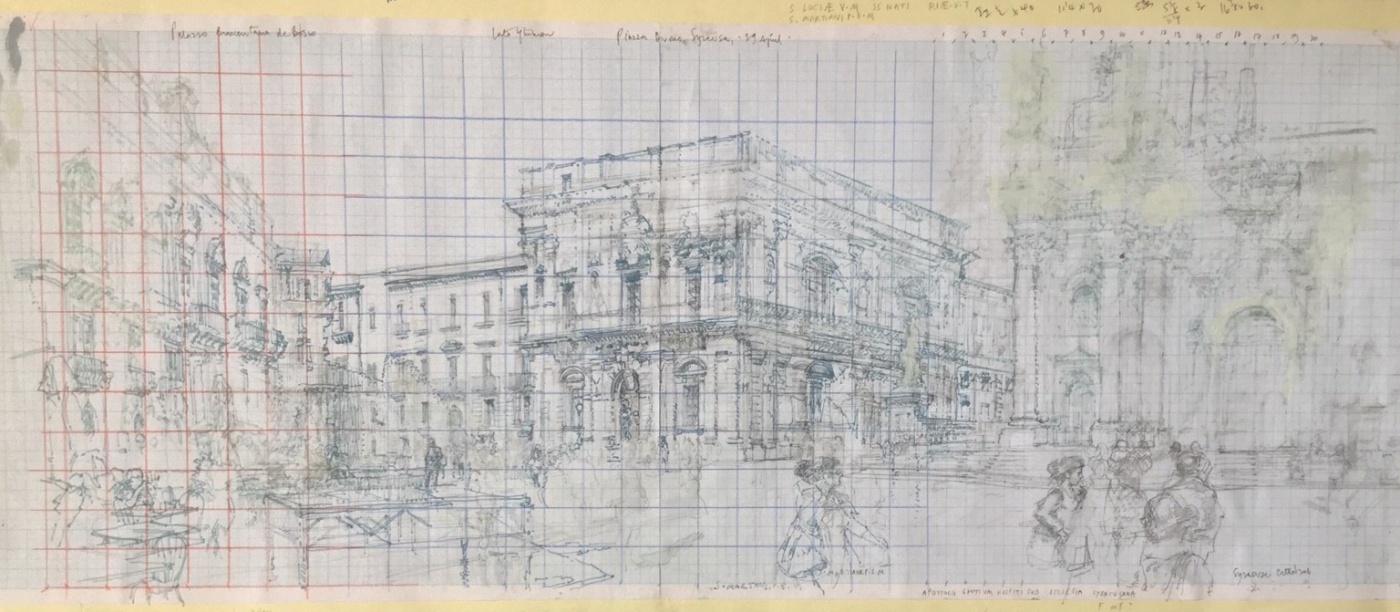 Our garden has been created by my wife Cathryn over the thirty years we have been in the village. As with everything, gardens must develop over time and with our great love of Italy we have created a garden that reflects that. We are both very interested in structure and the fall of sunlight and the creation of shadow. So from the earliest paintings of the garden when our daughters used to play in it, it has developed into a more Italianate garden, with box topiary and water."

Find out more about Peter Kuhfeld on his artist profile page where you will also find a selection of original paintings available to purchase.
October 1, 2019