In 2018, Neale Worley had the honour of accompanying Their Royal Highnesses The Prince of Wales and The Duchess of Cornwall on their Royal Tour to The Gambia, Ghana and Nigeria as official tour artist.
The resulting paintings will be displayed in a solo exhibition 'Paintings From a Tour and Other Works' with Panter & Hall in London from 13–23 April 2021. We are delighted that Neale was able to share more about the show and the inspiration behind it . . .
"The exhibition consists of three main parts: the Royal Tour to West Africa, studio nudes and Spanish landscapes. This might appear a diverse selection, but I hope there is a unifying sentiment. The desire to emotionally connect with the viewer, whether it's a painting of a group of fishermen on the sand, or a nude confronting herself in the mirror.
Travelling with Their Royal Highnesses provides the tour artist with the opportunity to experience another culture, thereby broadening one's horizon and providing new stimulus and inspiration. Having been on Royal Tours twice before, I knew what a wonderful and challenging experience it would be – an opportunity not to be missed.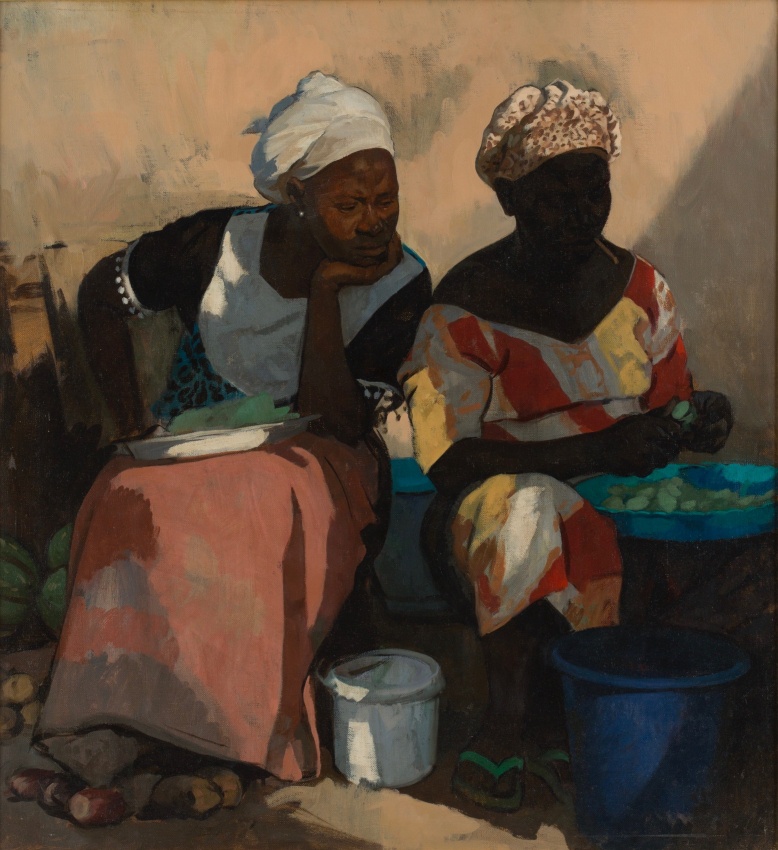 The Gambia, Ghana and Nigeria were parts of the world I had never visited. These are countries full of interesting landscapes with a people that is visually stimulating for any painter. Their faces speak of a different life lived and one that was so very different to mine.
The obvious overriding sensation was one of contrast. Black skin against strong light. Their figures silhouetted against sand or contrasting violently with their bleach-white and colour-patterned clothes. The subtle tones within the flesh were intriguing and a challenge to paint.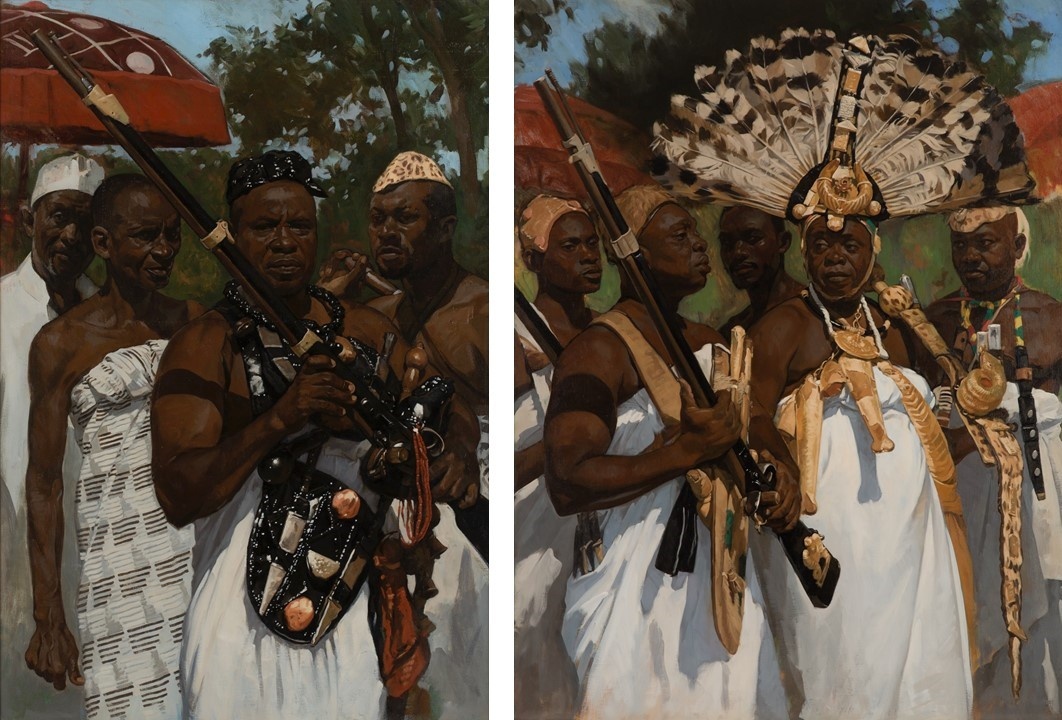 The Durbar, a celebration festival in Kumasi, Ghana was a crucible of all these sensations. A spectacular mesmerising event where Ashanti tribes and their leaders from all different regions come to pay tribute to the Ashanti King.
The African coastline with its 'as far as the eye can see' beaches was another main subject of interest. Groups of fishermen and their boats mending yards of nets, sheltered from the baking sun. This was a subject that could lend itself to many an interesting painting. Alas, these tours are short – only eight or nine days – so the pressure was on to absorb as much information as I could. When I was not painting, I took many photos to jog the memory and to use as reference for other works painted back home.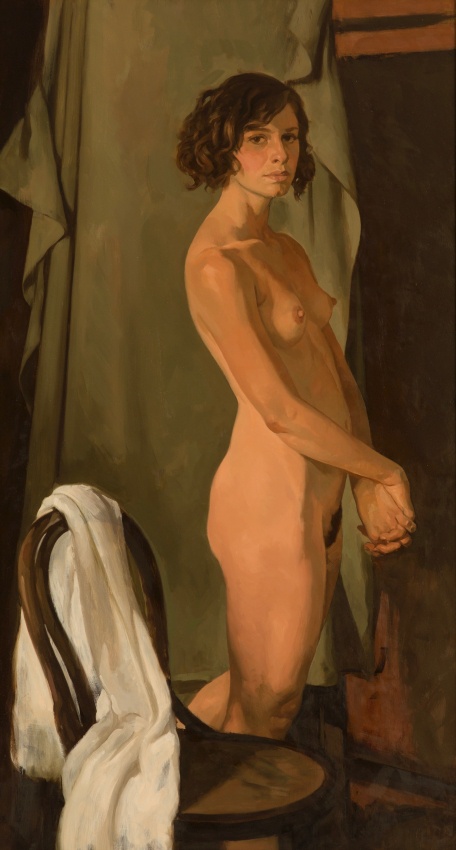 The studio nudes are a more personal subject matter. Maybe I paint the female nude because of its distance to me. The further away from me the subject is, the clearer I hope to understand it. Maybe there is a need to pin down the reality of my own existence. By painting it, my sensations and feelings are justified. 'That moment existed.' Or maybe it's just an emotive subject matter, sensitive and delicate, that fascinates me. There are a lot of maybes here. That's because I don't fully understand why . . .
These subconscious reasons bubble underneath the usual frustrations of making and constructing a painting that tallies with the elusive vision in one's head . . . "Painting is a rum business," to quote J. M. W. Turner.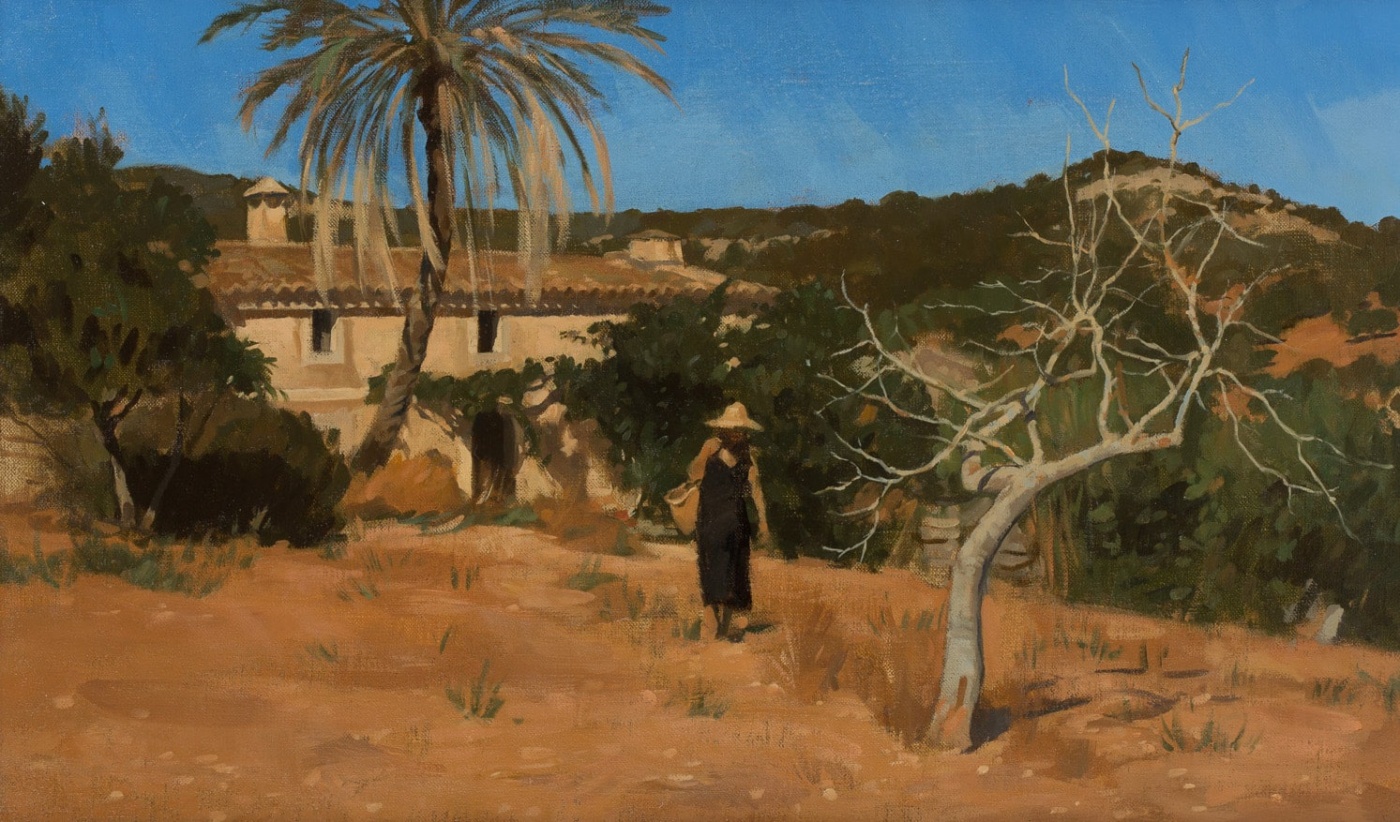 Landscapes are a less demanding genre for the viewer, I feel. And for me, the Spanish views I've painted are possibly more romantic and calmer in nature, conveying a timeless quality with rarely a hint of modernity. The sun-scorched buildings seem to naturally belong to their environment and appear to have grown like the vegetation surrounding them. Hot red-ochre earth and deep olive-green trees contrast with an unrelenting blue sky. Only one or two figures occupy the painting thereby creating an important but subtle motif.
I do have an emotional connection with the countryside of Spain. It's a landscape that presents possibilities for a different narrative – one outside my normal studio space. I feel more relaxed and stimulated by the strong light which gives me energy."
'Paintings From a Tour and Other Works' runs at Panter & Hall in London from 13-23 April 2021.
Find out more about Neale Worley on his NEAC Artist Profile page where you will also find a further selection of his work available to view and buy online, or on his Instagram profile.
April 1, 2021